Welcome to CENFACS' Online Diary!
28 March 2018
Post No. 32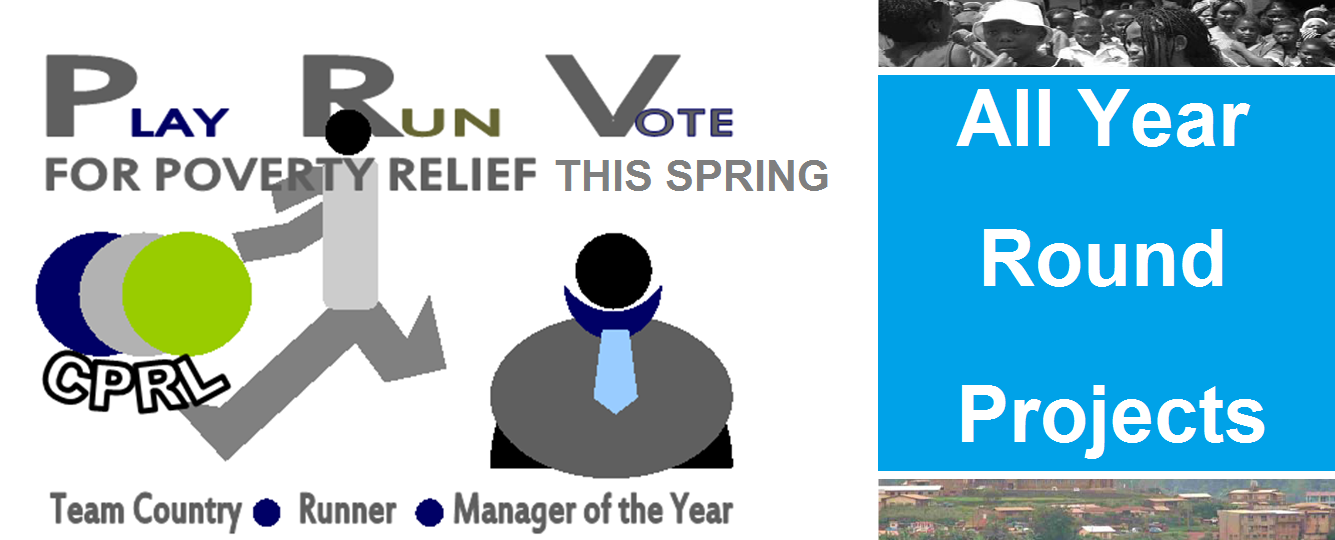 The Week's Contents
• Easter Holiday Arrangement
• Local Climate Action and CSPAC (Climate Stake and Protection for African Children) project – Phase 2
• All-Year Round Projects
• Easter Holiday Notice
During the Easter Holiday period most of campaigns will be scaled down to reflect the celebratory nature of Easter. 
We are closed on the Easter Bank Holidays (30/03/2018 and 02/04/2018). 
Some of our projects and programmes (e.g. children and family projects), which are linked to school terms are also scaled down over the Easter period.
You can still contact CENFACS online 24 hours and 7 days a week should you have any query.
As part of CENFACS' Outreach project known as "Walks to the Need", we encourage our supporters (those who can) to use Easter Holidays as an opportunity to visit our Africa-based Sister Organisations and other similar projects.  This kind of visit impacts or field works helps to get the real outcomes of poverty relief from the grounds and share experiences together.    
We would like to wish you Happy Easter!
For any queries about our projects and programmes over the Easter Holiday period, contact CENFACS.
• Local Climate Action and CSPAC (Climate Stake and Protection for African Children) – Phase 2
∴ Our Climate Action month ends this week. We have been overwhelmed by messages of support and encouraging comments about our work generally and the Climate Action in particular.  These are some of the comments we received from commentators who chose to stay anonymous:
"I have learnt a lot about your climate work.  It has inspired me in the way I do my own work.  Thank you for sharing your contents with me"
"Many thanks for your amazing blog. It was actually very useful. I am so glad I found this"
"Thanks for the blog, it truly is packed with a lot of useful information. This helped me a lot"
"I like everything you post. You have done really good job"
"This is a really great resource! A lot of useful info and handy tips, thank you"
∴ Continuing to make our case for African Children through CSPAC – P.2 with KIP (Katowice Implements Paris)
As part of our journey in the process of advocating that global goals (such as climate change goals) work for children, we are working this week on the fit of finance and insurance packages available on the market for the needs of children from developing countries like those of Africa.  We are also working on effective ways of distributing them amongst children in need.  
To support or enquire about Local Climate Action month and CSPAC – P.2, contact CENFACS. 
• All-Year Round Projects This Spring: Run, Play & Vote projects 
The following are the activities to carry out or questions to answer for those who want to support these projects and CENFACS.
… For Run project (or Run To Reduce Poverty in Africa in 2018)
Are you researching your African Global Games Runners, Agents of Poverty Relief (AGGRAPR)?
Did you or are you organising a run or race event?
Are you planning to include CENFACS' 2018 Run To Reduce Poverty In Africa (RRPA) into your event?
Are you supporting the Run project in your own way?
Are willing to donate to CENFACS, and if yes for how much?
… For Play project (or CENFACS League for Poverty Relief)
Which team country will top up CENFACS' Poverty Relief League as a result of you gaming?
Which team country will be above 40-point mark to escape the square of inescapability?
Which team country will cruise into quarters in Summer 2018?
Who will be and what is your bet for the Best African Countries which Will Best Reduce Poverty in 2018?
… For Vote project (or International Development and Poverty Relief Manager project)
Are you searching for your manager of the year 2018?
What does make him or her different from others?
What is their greatest achievement so far?
What are your selection criteria?  
Remember!
If you are Playing the CENFACS Poverty Relief League and its sub-project Le Dernier Carrẻ, there are 16 team countries in this Poverty Relief and Development League playing each 32 matches/games each against the other. 
If you are Running for Poverty Relief and Development, you can do it alone or as a group. 
If you are casting your Vote for an International Development and Poverty Relief Manager of 2018, vote for someone who did something against poverty and hardships only. 
Whether you are Gaming or Running or even Voting for Poverty Relief and Development, please keep a track record (including the facts, data, videos, reviews and images) of your activities to make and share your story with us and others.    
To do that, you do not need sophisticated technologies or a third party.  With your mobile phone only – if you have one – you can text, record voices, make a video, take pictures, phone etc to capture and communicate the impacts of any event or activity you did, are doing or taking part by the end of this year. 
We would be more than happier to hear about your Actions and Results.   As these projects are all-year round, we would like supporters to them to communicate their actions and results every season; this Spring season too.  This enables all of us to track progress and improve the ways these projects are delivered.
What we expect from your support is to be able to tell us by the end of 2018 the following:
√ The Best African Countries of 2018 which best reduce poverty
√ The Best African Global Games Runners of 2018
√ The Best African Development Managers of 2018 
To support and or get further details about All Year Round Projects, contact CENFACS.
Thank you for visiting CENFACS website and reading this post.
We look forward to receiving your regular visits and continuing support in 2018.
With many thanks