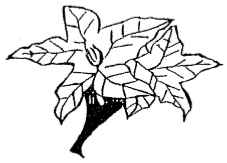 Registered Charity No.:

1092432     

●

     

E-mail:

facs@cenfacs.org.uk
Welcome to
the Centre for Francophone African Development
■■

 CENFACS

■■

CENFACS enhance and sustain freedoms and capabilities through poverty alleviation by working in partnership with local people to develop

sustainable

initiatives.
Select an option
REGISTER TODAY for regular updates from CENFACS' monthly e-newsletter – THE RELIEVER

Supporting CENFACS good causes is not a one way process. There are benefits for both sides: the giver and the receiver. Apart from giving, support at CENFACS is about sharing and developing knowledge, experiences and skills.

Being a user of CENFACS is more than just benefiting from our services. It is about helping us to help you meet your needs but also to empower you to become the next supporter.

Need a volunteering or internship experience? Look at CENFACS' Voluntary Work Notice Board at www.cenfacs.org.uk
Copyright © CENFACS, 2015 to 2021