Welcome to CENFACS' Online Diary!
27 February 2019
Post No. 80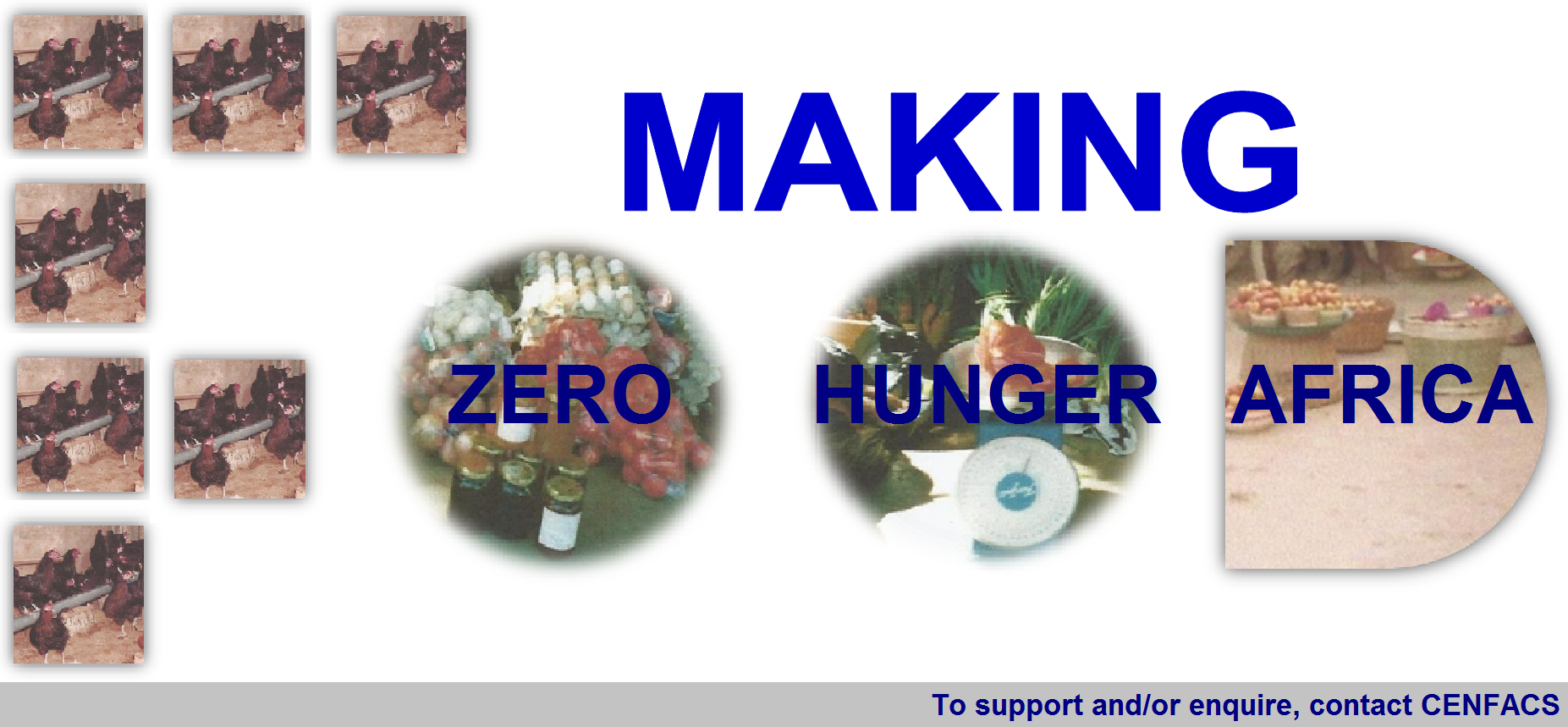 The Week's Contents
• Q Project
• Sustainable Development Month
• Making Zero Hunger Africa Campaign
…   and much more!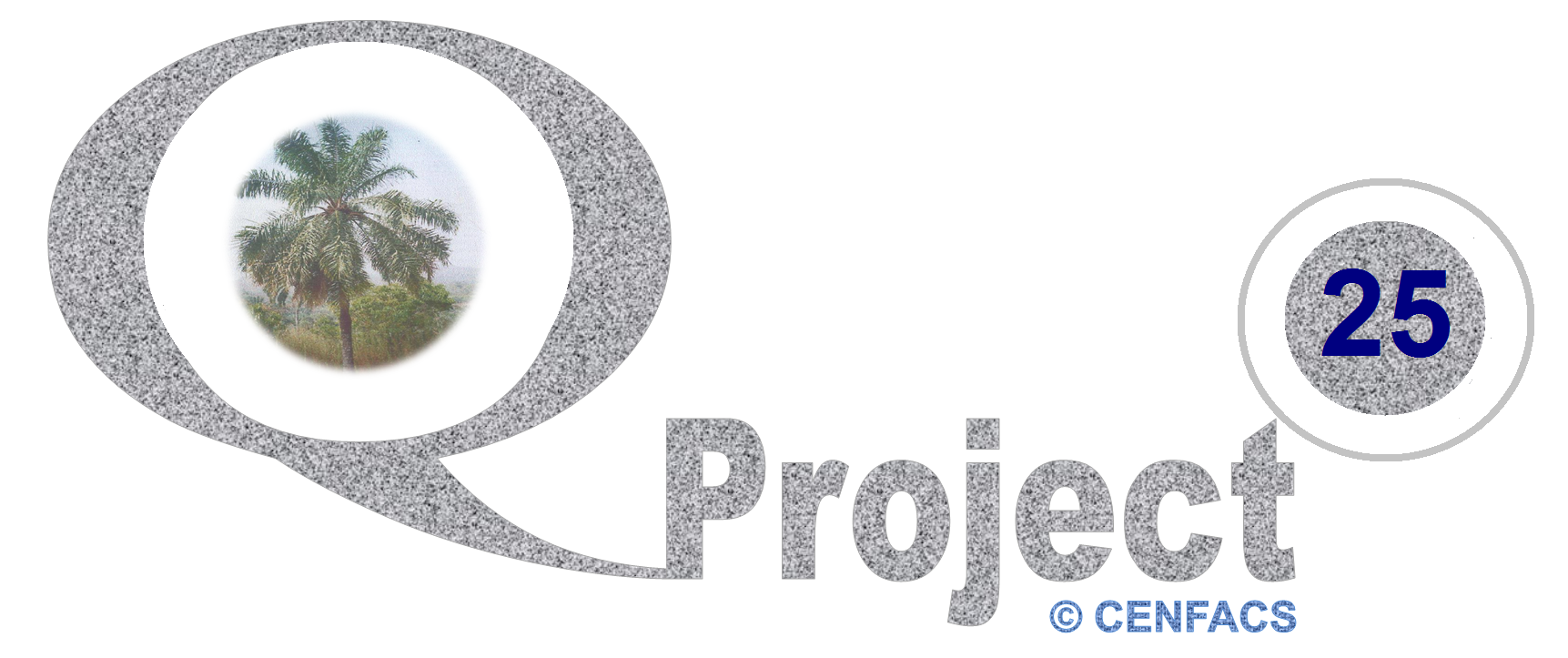 Key Messages
~ Q Project
The learning of CENFACS and Q Project continue this week with additional contents about this project.  Particularly, we are working on what this project will be about and what it will cover including its aim, objectives, activities, implementation plan, fundraising request, outcomes and monitoring and evaluation.  
While we are working on the above project components, we have provided further details about the "Q" Year under the Main Development section of this post.
~ Sustainable Development Month: Images and Infographics
This week is the last one for our Sustainable Development Month.  For these last days, we are working on the representation of information, data and knowledge about sustainable development.  In particular, we are looking at how imaging of sustainable development and the use of infographics can enhance our cognition system in understanding data patterns or trends and relationships as well as monitor changes in sustainable development variables over time.  Likewise, we are measuring the extent to which infographic images can contribute in the better use of sustainable development goals and targets.
To support and or add something before the sustainable development month ends, contact CENFACS.
~ Making Zero Hunger Africa To Happen
This week we are stepping up our campaign to eradicate hunger in Africa.  This is due to the fact that hunger is on the rise in Africa again.
According to the United Nations report (1),
"Africa is not on track to meet Sustainable Development Goal 2 (of Zero Hunger). The prevalence of undernourishment continues to rise and now affects 20 per cent of the population on the continent, more than in any other region.  In sub-Saharan Africa,… now 23 percent of the population is undernourished. …The rise in the prevalence of undernourishment has been highest in Western Africa, followed by Central Africa.  There are today 821 million undernourished people in the world, 36.4 million more than in 2015. Of these 257 million are in Africa, of whom 237 million in sub-Saharan Africa and 20 million in Northern Africa. Compared to 2015 there are 34.5 million more undernourished in Africa, 32.6 million more in sub-Saharan Africa, and 1.9 million more in Northern Africa. Nearly half of the increase is due to the rise in undernourished people in Western Africa, while another third is from Eastern Africa" (p. XII).
The above data tell us that something needs to be done for Africa to be on track to meet Sustainable Development Goal 2.  This can be done by working together with all the stakeholders to help to reduce and eradicate hunger in Africa.   Under the Main Development section of this post, we have highlighted what Making Zero Hunger Africa covers.
(1) United Nations Food and Agriculture Organisation and Economic Commission for Africa: Regional Overview of Food Security and Nutrition.  Addressing the threat from climate variability and extremes for food security and nutrition, 2018

Extra Messages
~ African Children Climate and Sustainable Development Goals (ACCSDGs) and the New Forms of Data
We are carrying on finding the new forms of data for this project.  We are adding to the data from war and natural disasters data about children international migrants as well.  It is about finding out what data (both qualitative and quantitative) tell us how these migrant children are meeting or not meeting sustainable development goals and targets.
~ Support Africa Feed Africa with Agriculture (AFAA) Project
Because of the recent rise of hunger in Africa as said above, you can support AFAA project.
The AFAA project is a sustainable initiative aiming at reducing food poverty and related issues (malnutrition, undernourishment, sanitation etc.), related to the lack of food and its fair distribution in Africa.  The project is designed to achieve its aims via agriculture and farming.
Agriculture has always been said to be the mother of priorities when it comes to feeding people and providing for other needs and demands in society in Africa.   Especially for rural populations, agriculture and farming are vital. 
Given the potentials that Africa has in agriculture, it is possible for agriculture to feed Africa and leave no one hungry or without agricultural food.  And most of Africa's economies are agriculture-based ones.  Agriculture can reverse the rising trend of hungry people in Africa.
To support and or enquire about AFAA, please contact CENFACS.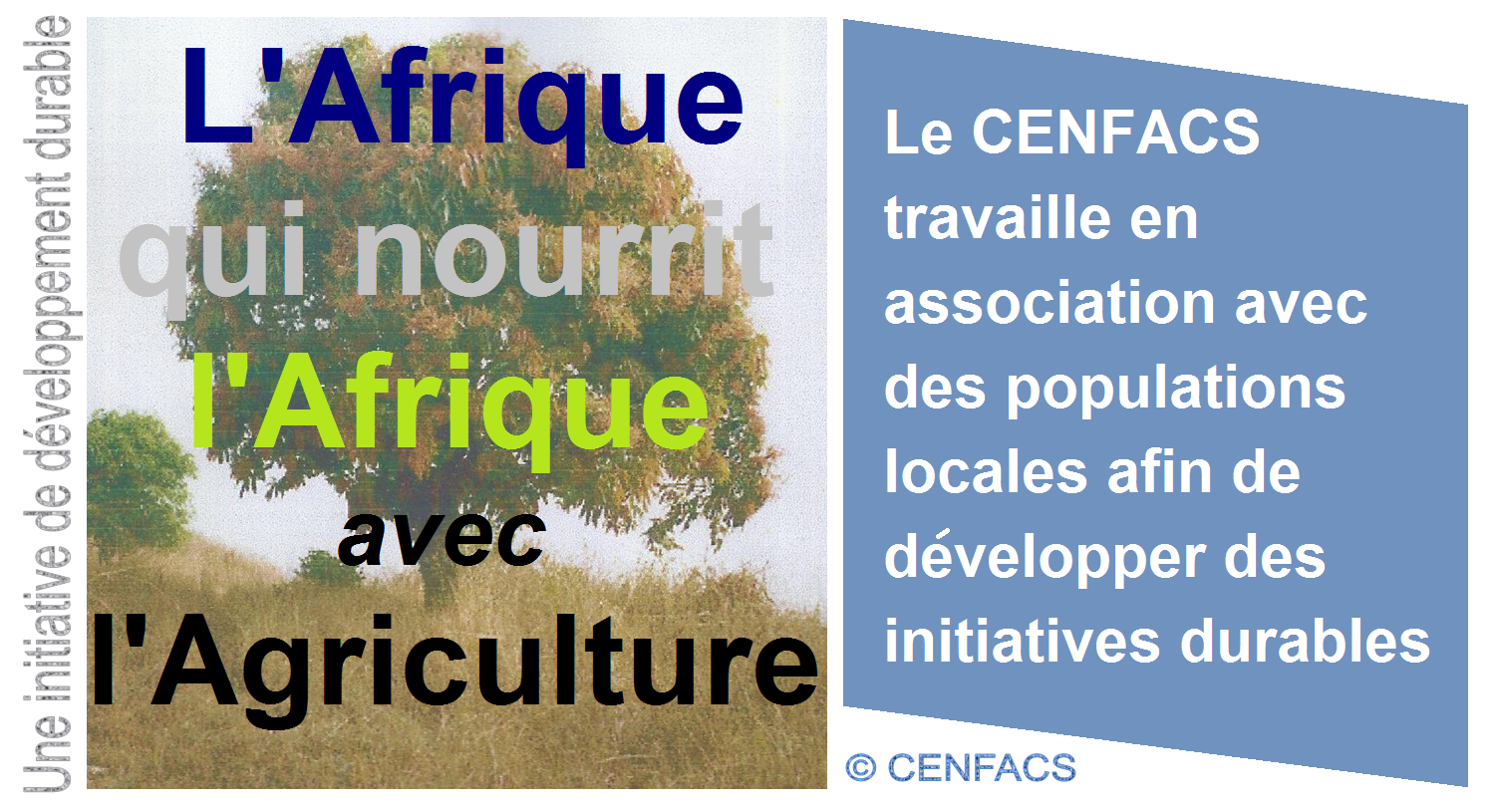 Main Developments
• • 2019 as Quadranscentennial Year for CENFACS
⇒ What is a "Q" Year?
For the purpose of clarity, we are going to provide the following meanings.
Q Year is the dedication of 2019 as the year of celebration of 25 years of CENFACS since it was established in 1994.
Q Project or Project 25 is a set of activities and events planned and to be organised to mark the 25 years of CENFACS since established in 1994.  It is also called Project 25 and is going to deliver the "Q" Year. 
Q Development is a process of bringing better change in the lives of those in most needs.  This process is designed with the aim of reducing poverty and hardships while enhancing sustainable development through the 25 years experience of CENFACS.
Q Creation is the conceptualisation of CENFACS as an organisation which came into existence and which lasts 25 years.
⇒ Overview about the learning of CENFACS
We started this Quadranscentennial Year of CENFACS (or celebration of the 25 years of CENFACS) by learning at bit about CENFACS.  In that learning process, we had three phases in the life (timeline) of CENFACS: 1994 to 2002, 2002 to 2012, and 2013 to 2018.
First Phase (1994-2002) covered CENFACS' background and CENFACS as an informal organisation but a forum for discussion on economic issues faced by Francophone Africa
Second Phase (2002-2012) dealt with the first growth and decade of CENFACS as a formal organisation.
Third Phase (2013-2018) focussed on international advocacy work of CENFACS to reflect the changing international and African landscapes in our work.
For details about the brief overview, please contact CENFACS.
⇒ 2019 as a Quadranscentennial Year
Our learning of CENFACS as a quadranscentennial model will continue next June 2019.  June is the month of creation for CENFACS.  CENFACS as a quadranscentennial creation will be dealt in depth in June. 
⇒ Q project or Project 25
It is a series of activities and events organised by CENFACS throughout 2019 to remember what has been achieved in the last 25 years of CENFACS, to learn from this past and spot the future trends for poverty relief in an ever changing development landscape. 
Project 25 is a smart (i.e. specific, measurable, achievable, realistic and time-bound) project that takes stock of the strengths of CENFACS in what happened in the last 25 years as well as looks ahead challenges, opportunities, risks and threats that CENFACS may face.  It is about re-engaging with stakeholders in a renewed future.
⇒ Implications "Q" celebration for CENFACS
Most of our work this year will be underpinned by quadranscentennial feature. It means they will command and enhance the values of freedom and capacities as quadranscentennial legacies of CENFACS.
⇒ "Q" Event days
Five days and themes to mark the "Q" Year as follows
19/04/2019: Historical Survey of CENFACS' Protection Work
09/05/2019: Volunteering Story of CENFACS since creation
04/06/2019: CENFACS as a Quadranscentennial Creation
20/07/2019: Analysis of CENFACS' Advocacy Work
19/08/2019: Outreach, Empowerment & 25 Years Trend of CENFACS
To support and or enquire about the Q Project and Q Year, contact CENFACS.
• • Making Zero Hunger Africa Campaign (MZHAC)
The aim of MZHAC is to raise awareness on sustainable food consumption and production in order to end hunger and malnutrition amongst those who are food deprived, particularly in Africa where the number of hungry people and families is on the rise again.  It is as well a campaigning response to the challenge of rise in hunger that Africa is facing today.
The following is making the contents of MZHAC.  
End Hunger & Malnutrition Goal
√ Achievable through 
√ Safe food
√ Nutritious food
√ Sufficient food
√ Life-sustaining nutrition
Support Small-Scale Food Producers in Africa
E.g
√ Family Farmers
√ Pastoralists
√ Fishers
√ Africa-based Sister Organisations working in food and nutrition projects etc.
Actions to Support the Food Industry in Africa
√ Promotion of sustainable agricultural practices
√ Supporting small scale farmers
√ Investing in agricultural infrastructure and technologies
√ Improving agricultural activities
Meeting Vulnerable People's Nutritional Needs
E.g
√ Adolescent girls
√ Pregnant and lactating women
√ Older persons
Actions for Sustainable Food Production Systems
√ Help maintain ecosystems
√ Strengthen capacity for adaptation to climate change, extreme weather, drought, flooding and other disasters
√ Improve land and soil quality
To support and or enquire about MZHAC, contact CENFACS
FOR ONLY £1, YOU CAN SUPPORT CENFACS AND CENFACS' PROJECTS, JUST GO TO http://cenfacs.org.uk/supporting-us/
Thank you for visiting CENFACS website and reading this post.
Thank you as well to those who made or make comments about our weekly posts.
We look forward to receiving your regular visits and continuing support throughout 2019.
With many thanks