Welcome to CENFACS' Online Diary!
04 July 2018
Post No. 46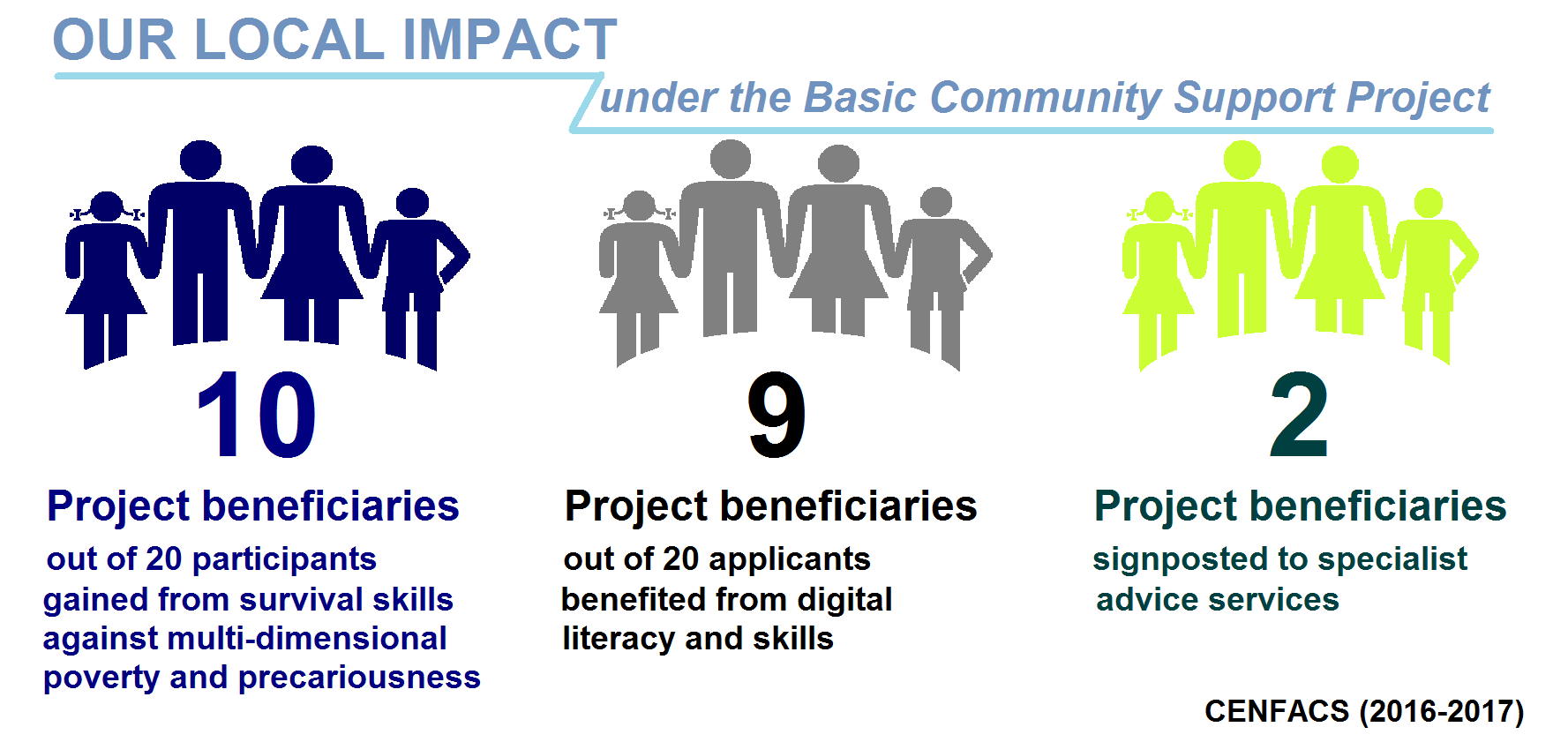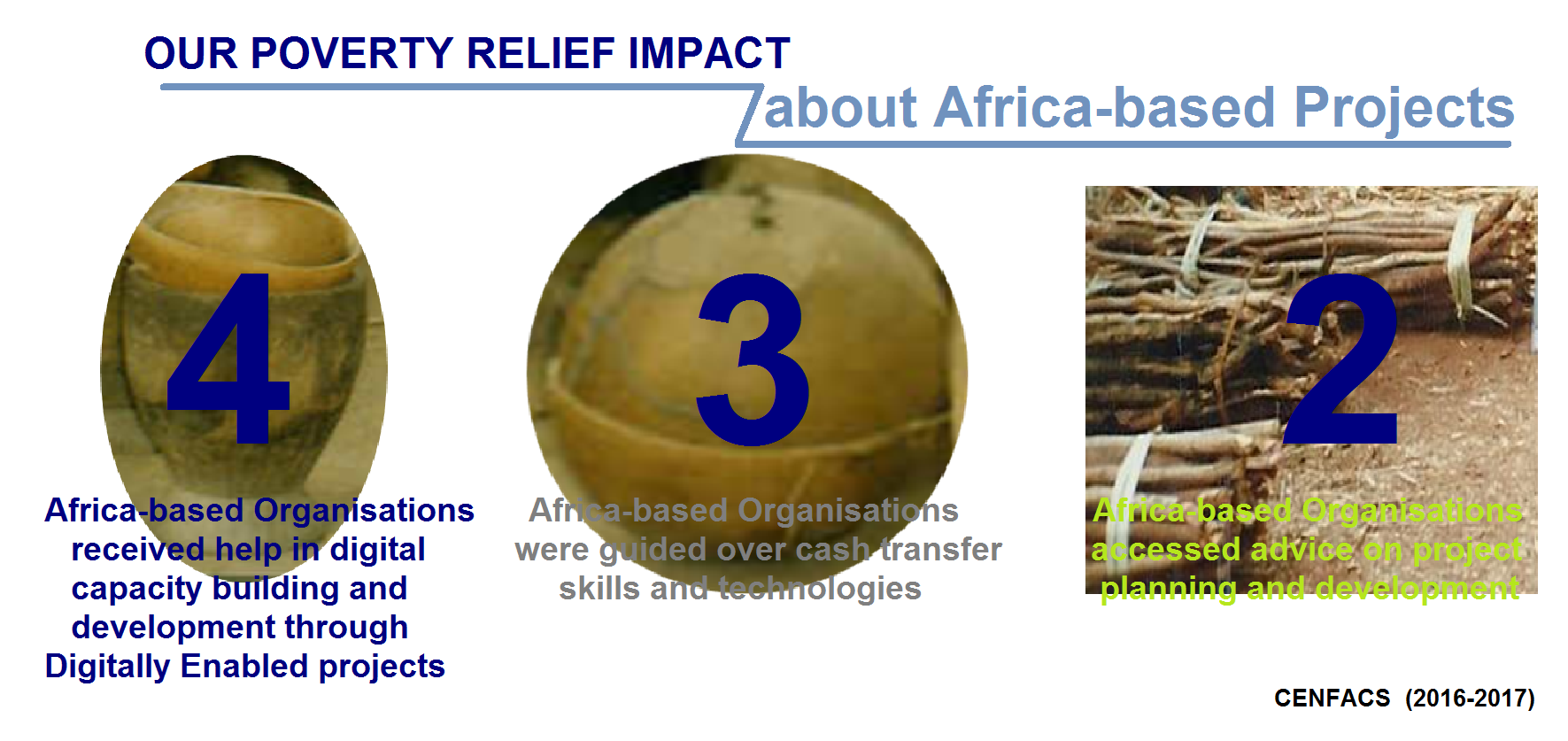 The Week's Contents
• Analytics month with All-in-one Impact Feedback
• Summer Financial  Information Updates: Family Wealth Accounts
• Summer Programme: Happiness Budget
… and much more!
Key Messages from the Week's Contents
Analytics month
July is our Analytics month as it is the time during which we conduct the monitoring, evaluation and review of our programmes and projects.  Through this exercise we analyse what we did over the last 345 days, seize the outputs and, if possible, capture the early impacts made.  It is the time we review what worked well, what worked bad and what did not work at all.  We do it by bringing all together the programmes and projects as well as activities that made the preceding financial year.  This is what we usually call All-in-one Impact Feedback.  It is a feedback because we ask all our stakeholders to give their opinions about our work.  In doing so, this gives us the opportunity to rebuild and reconnect with them. 
For more on All-in-one Impact Feedback and CENFACS' Analytics month, go the main developments section.
Financial Update: Family Wealth Accounts
This Financial Update is a financial aspect and part of our Individual Capacity Development programme (ICDP) resources and is meant to help with updated financial information and awareness conducive to reducing the lack of financial information, lack that could be a source of income vulnerability or simply poverty.  This resource provides a basic financial guidance, but not a financial support or funds for multi-dimensionally poor children, young people and families (MDPCYPFs).  The 2018 Financial Information Updates resource is on Family Wealth Accounts. 
For more on these Updates, read below.
Summer Programme with Happiness Budget
This week we are kicking off our Summer Happiness Projects with Summer Holiday Budget for poor Children, Young People and Families (CYPFs). 
It is always hard to ask the people who experience poverty, who literally have no income or income below the poverty line, to write a budget about their holidays.  Whether a poor person takes holidays or not, they need a holiday budget or simply a budget to plan their sources of income and ways of meeting their expenses over the Summer holidays. 
The holiday accounts help to assess where and how much help is needed.  Therefore, they need to do their income sums and build them into their holiday expenses or simply Summer expenses.
To discuss your Summer holiday budget, contact CENFACS.
Seven-Days-of-Development-in-July Festival
July is finally the month we hold our Festival of Thoughts.  The theme of this year's Festival is
Effects of Trade Tariffs on Poverty Relief and Sustainable Development
In today's world, this issue of trade and trade tariffs particularly have surfaced again with the increase in trade tariffs amongst the major industrial economies with the risk of contagion and trade wars as well as possible adverse impacts on the lives of poor people and sustainable development. 
We shall publish details about this Summer Development Festival in due course.
To find out more about this Festival, contact CENFACS.
Main Development of the Week's Contents
• Monitoring, Evaluation, Review and Analytics
The name of the July game at CENFACS is Monitoring, Evaluation, Review and Analytics.  July is the month during which we conduct our monitoring, evaluation, review and analytics of the projects and programmes we delivered during almost last 11 months and 2 weeks.  It is the time we do our Summer tracking by reconsidering the value and relevancy of our work, let one the overall state of our charitable work.
It is period that we carry out what we call All-in-One Impact Feedback.  In other words, we try to track or capture the impacts of our work.   Like last year, this year's All-in-One Impact Feedback will be extended to include our XX236.3F programme as we are in the month of Monitoring and Evaluation.  XX236.3F is our 2020 to 2030 to 2063 Follow up Programme.  We are following the implementation of the International Climate Change Agreement (or the Paris Treaty), the Istanbul Declaration, the United Nations 2030 Agenda and Sustainable Development Goals, and Africa's Agenda 2063. 
In brief, we shall conduct a follow-up and examination, look back and analyse data on the overall projects and programmes delivered during the above stated period, while keeping implementing our XX236.3F programme. 
We shall publish soon the progammes and projects making this year's Analytics.
• Summer Financial  Information Updates: Family Wealth Accounts
The Summer 2018 Financial Update focuses on what wealth that poor families have rather than income in order to reduce poverty.  Poor families like any family have wealth even if this wealth is poor or meaningless.  They may have basic assets, human capital and other non-financial resources that can be transformed into something tangible to be used a starting remedy for poverty relief.  This may involve a need assessment of wealth of poor families, valorisation, enhancement, monetisation, re-creation and growth of this wealth.  In this process of need assessment, it is good to evaluate that part of this basic wealth that can contribute to a certain percentage of poverty relief.
You can order this Summer 2018 Financial Issue from CENFACS.
Thank you for visiting CENFACS website and reading this post.
Thank you as well to those who made comments about our weekly posts.
We look forward to receiving your regular visits and continuing support during 2018.
With many thanks