Welcome to CENFACS' Online Diary!
30 September 2020
Post No. 163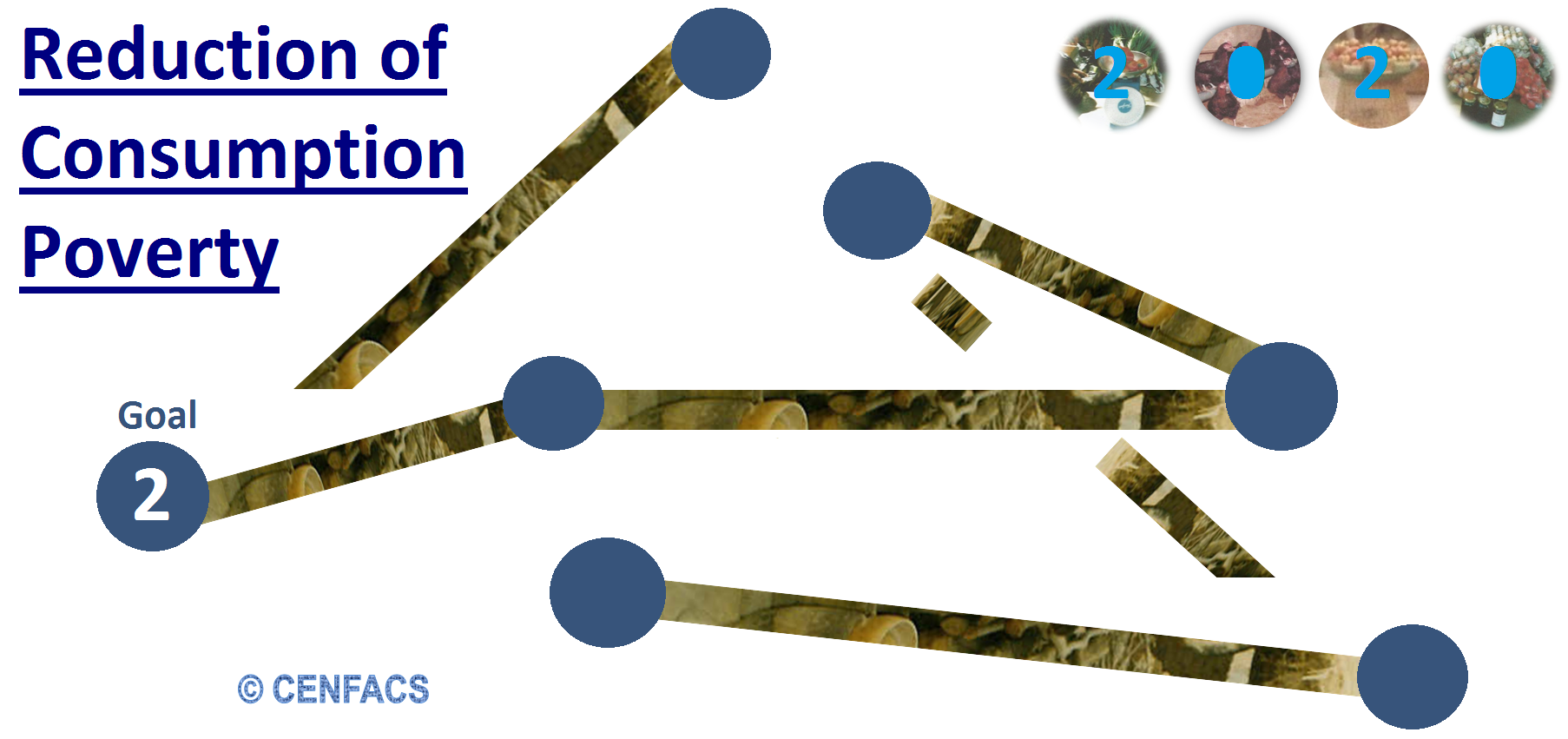 The Week's Contents
• To be Launched this Autumn 2020: Autumn Humanitarian Relief Appeal 2020
• Poverty Reduction Goals Project – Goal No. 2: Reduction of Consumption Poverty
• Coming this October 2020: Making Memorable Difference Project
… and much more!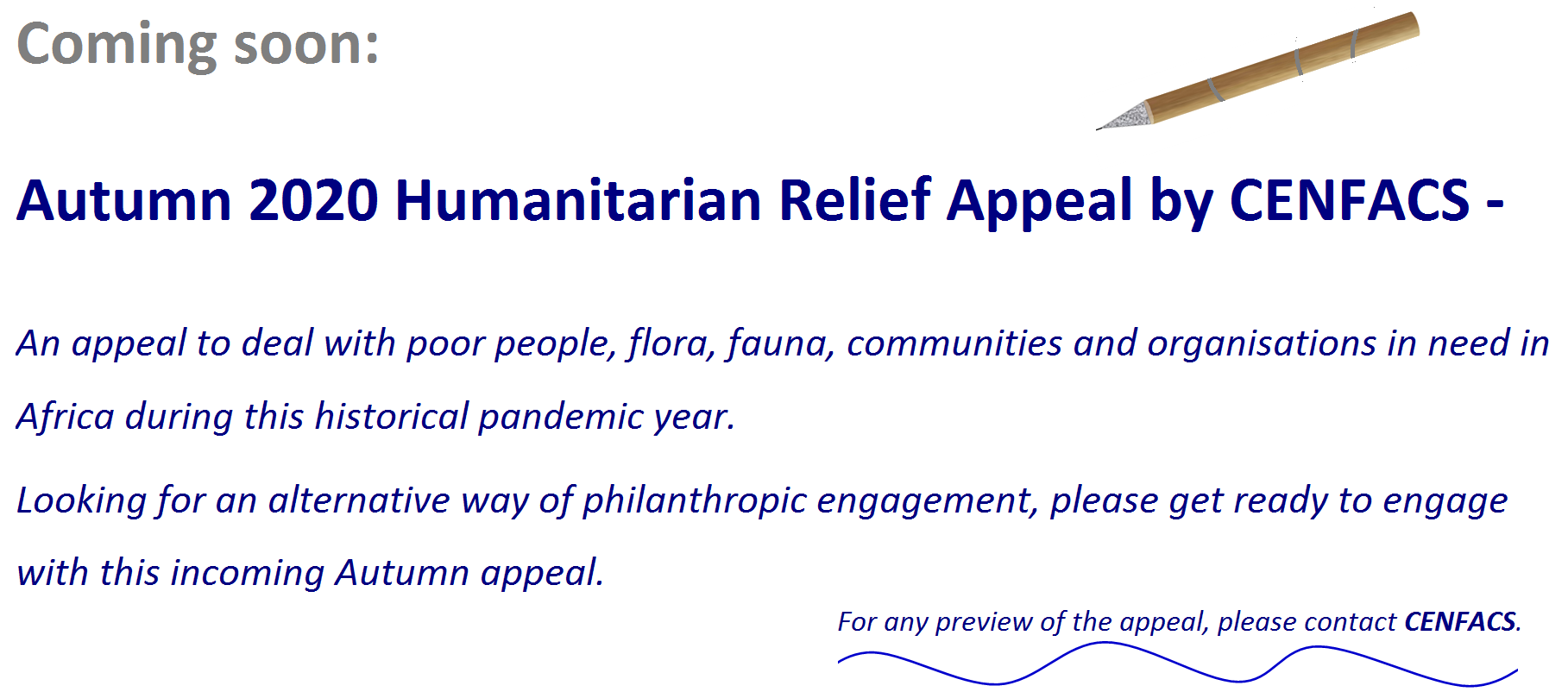 Key Messages
• To be Launched this Autumn 2020: Autumn Humanitarian Relief Appeal 2020
Our humanitarian appeal for Autumn 2020 will be soon launched this October 2020 and will be live on the Support Us page of this website at cenfacs.org.uk/support-us/
This appeal is about supporting needy people, flora, fauna, communities and organisations in Africa.  It will include the following five selected projects: 
1/ Skills for Building Back Better
2/ Symmetry Project
3/ Gender into Covid-19 Economic Recovery in Africa
4/ Back-to-School Support
5/ Save Flora and Fauna projects
A brief summary of these projects will be posted on the same page Support Us (http://cenfacs.org.uk/supporting-us/) of this website. 
The full project proposals of each project making this appeal will be available should any of the potential donor or funder makes a request. 
Donors and funders can directly and respectively donate or fund these projects. 
A message about this appeal can also be passed on to a person who is in a position and willing to support.  Many thanks to those who will be passing this message!
We understand that the world is experiencing an extremely difficult time with the coronavirus pandemic which has enormously disrupted the functioning of many economies, including the ability of people to support good and deserving causes. 
The effects of this health crisis are even stronger in place where there is a high level of poverty like in Africa.  This is why we will be launching this seasonal appeal to help not only to reduce poverty but also to save lives from the coronavirus disaster.
Once this appeal is live, we are inviting those who can to donate £2 to create 2 benefits (1 benefit for humans and 1 benefit for other natural livings) or any amount starting from £2 or more as you wish. 
You can gift aid your donation as well as support these projects in a way that is the most suitable and related to your situation, capacity and willingness.
To donate, gift aid and support otherwise; please contact CENFACS.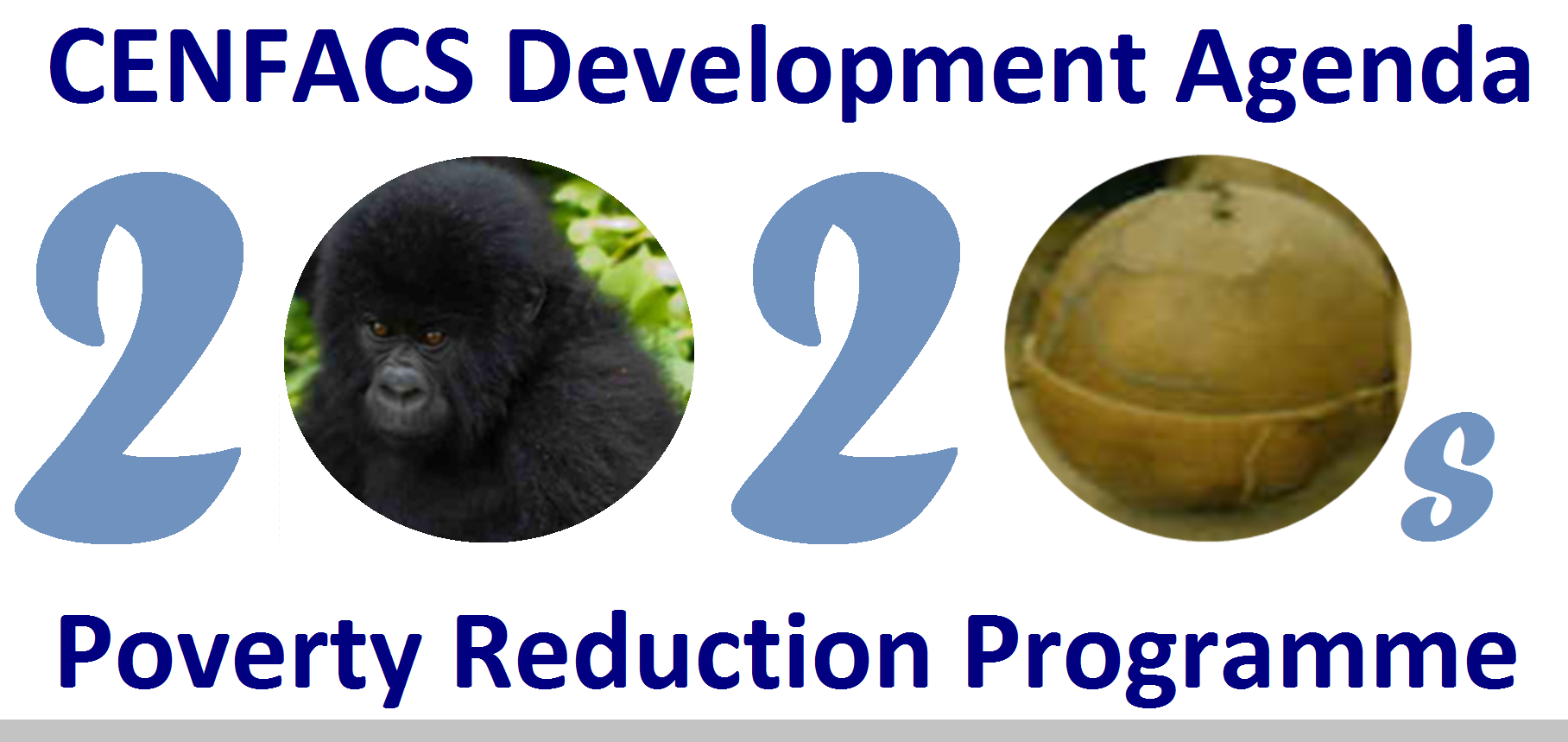 • Poverty Reduction Goals Project – Goal No. 2: Reduction of Consumption Poverty
This week, we are starting the implementation process of our 2020s Poverty Reduction Programme and Development Agenda.  We are doing it through Poverty Reduction Goal 2, which is Reduction of Consumption Poverty.
Indeed, poverty comes in all shapes and sizes.  One of the types of poverty that people experience is the one related to the lack or insufficient consumption both in quality and quantity.  In our 2020s Poverty Reduction Programme and Development Agenda, we will be working with local organisations and people to improve ways of reducing poverty linked to consumption while taking stock about the work which has been undertaken so far. 
Under the Main Development section of this post, we have provided more information about Goal 2 of our 2020s Programme and Agenda; information which we are inviting you to read and share.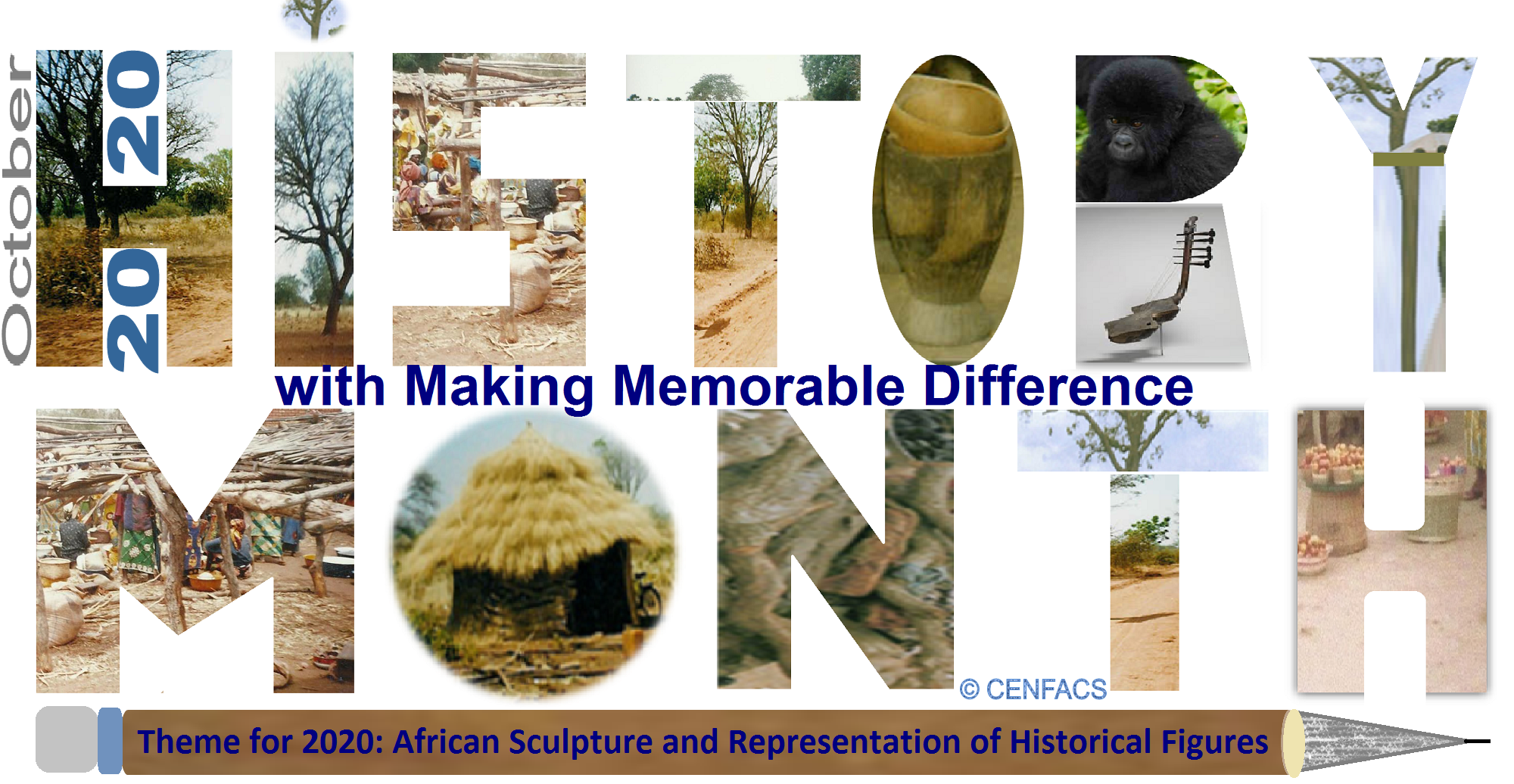 • Coming this October 2020: Making Memorable Difference Project
In Focus: History of African Sculpture and Representation of Historical African Figures of the Pre-independence Era (Period before the 1960s)
Let us first start by defining sculpture in order to make sense of what is the focus of Making Memorable Difference (MMD) Project.  Using Chambers' Concise Dictionary (1), it says that sculpture is
"the art or act of carving or modelling with clay, wood, stone, plaster, etc." (p. 1108)
Sculpture can help in understanding history or just the past.  It can as well help us to build imagination and represent better those who made the African world in which many Africans are living in today. 
Through the MMD Project, we shall try to identify history makers or historical figures of the pre-independence era in Africa.  Some of these people, who could be called historical figures and have their recognised place in our memory for the difference they made in their time and for the legacies they left which are being celebrated today, will be remembered during the two days of the delivery of MMD Project.   
So, as part of our Season of Autumn of Building Back Better Africa, we will be working on way of building back better the African sculpture and the Historical African Figures of the Pre-independence Era.  To do that one may need to reassess the contribution of these figures while comparing the pre-independence to post-independence/democratic periods of the 21st Century.  
The above is just a brief about the theme of this year's MMD Project.  For any enquiries about this brief or any other information, please do not hesitate to contact CENFACS.

Extra Messages
• Individual Capacity Development Activity: Application of the Model of Change Curve
As part of our Individual Capacity Development Activity in this Autumn of Acceptance and Integration, we are asking to those who can to apply the model of change curve by Elizabeth Kübler-Ross (2) at their personal and individual level. 
The purpose of this exercise is to use the two stages (acceptance and integration) from her 5 stages model to try to look at the possibility of accepting and integrating the effects of the coronavirus shock into their work/life balance. 
One can hope that by doing the exercise this can help them in the process of building back better from the ill or side effects of the coronavirus pandemic and subsequent lockdowns. 
We are as well asking to those who may have done or will do this acceptance and integration exercise to share their outcomes or experiences. 
To discuss any issue regarding these requests related to the Individual Capacity Development Activity, please contact CENFACS.

• Back to the Upkeep of the Nature with the Theme of "Blue Spaces": What to take away
Our three weeks activity on the "Blue Spaces" is now over.  However, we shall continue to work and campaign on issues related to the "Blue Spaces" as part of our conservation and heritage areas of work.
Following on the "Blue Spaces" theme, we would like to share with you these three takeaways:
(1) There is a need to develop or improve the model of working together with local people through the "Blue Spaces"
(2) Both poverty reduction and sustainable development can be blue
(3) Maintaining healthy relationships between any human efforts to reduce poverty and "Blue Spaces" can help to conserve the blue biodiversity.
As part of the monitoring and evaluation process of the "Blue Spaces" theme, we would like you to give us your views on the three notes related to this theme and your own experience of the "Blue Spaces" in terms of poverty reduction and sustainable development.
Thank you for your support.

• Virtual Open Day and Hours (VODHs) End but Advice Service Continues…
Our September Month of Advice-giving Sessions (of VODHs) ends today.  However, our advice service will continue as advice is part of the service we provide. 
For those who need advice and who could not contact us on the day (every Fridays of September 2020) and hours (between 10am and 2pm), they can still seek advice online, 24 hours and 7 days a week.
To request advice and or any other services (such as Basic Community Support, Consume to Reduce Poverty, Bridging Financial Information Gap), please have a look at http://cenfacs.org.uk/services-activities/
We would like to take this opportunity to thank those who contacted us for advice and or made enquiries about our other services. 
Need advice; please do not hesitate to contact CENFACS.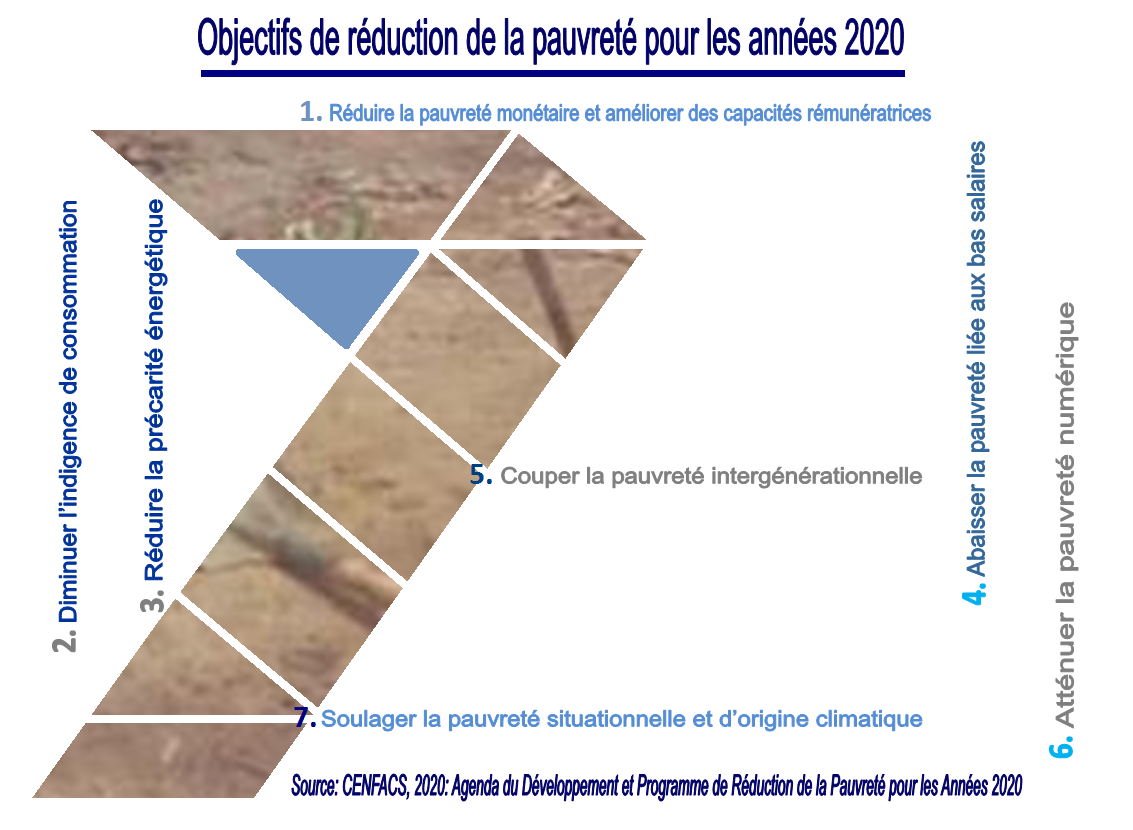 Main Development
• Poverty Reduction Goals Project – Goal No. 2: Reduction of Consumption Poverty
Reduction of Consumption Poverty is one of the seven goals making CENFACS' 2020s Poverty Reduction Programme and Development Agenda.  Before looking at this second goal of our 2020s Poverty Reduction Programme and Development Agenda, let us define those who are called consumption poor.
• • Who is consumption poor?
Referring to the resource provided by the website www.borgenmanagerial.com (3), it is possible to argue that consumption poor are
"those who live or may be living above the income poverty line but spend the majority of their income on food or health care, rendering them unable to afford proper housing".
Bearing in mind that the value of the international standard is $3.20 a day, this definition could be disputable.  However, it provides some insights to the understanding of consumption poor as well as it can help to measure consumption poverty at individual and household levels.  
Consumption poverty can as well be better understood by using various quantitative and qualitative measures.  One of the many measures or indicators used multilateral agencies is the Prevalence of Undernourishment. 
For instance, in a collective publication by the Food and Agriculture Organisation of the United Nations and other multilateral agencies (4), they argue that
"By 2030, the projected rise in the Prevalence of Undernourishment (PoU) would bring the number of hungry people in Africa to almost 433 million, 412 of whom would be in Sub-Saharan countries" (p. 10)
They further claim in the same publication that
"Africa has the highest PoU and the second highest number of undernourished people, accounting for 36.4 per cent of the global total" (p. 15)
With the current health and economic crisis caused by the coronavirus pandemic, the PoU could increase just as the number of consumption poor in Africa could be higher than what any estimate may provide.
Once one understands or defines consumption poverty and its measures, they can then try to do something about it.  One way of doing something is to tackle or reduce it.
• • Reduction of consumption poverty
It is possible to decrease or end the state of lacking money and or material possessions in order to use available resources to satisfy one's wants or needs.   In simple terms, consumption poverty can be tackled, reduced and ended.

Tackling any types of poverty (including consumption poverty) implies dealing with its root causes, improving way of measuring it through consumption-based poverty index or indicators and developing a strategy or plan of action to deal with it. 
In the case of CENFACS, we have developed the 2020s Development Agenda and Poverty Reduction Programme in terms of framework of action.  
• • • CENFACS' 2020s Development Agenda
The 2020s Development Agenda is a series of processes and tools defining the 2020s development framework that will enable CENFACS deliver its poverty reduction goals.
It is indeed a summary and coherent list of the issues and challenges that poor people are facing in 2020 and will face throughout the 2020s; issues and challenges that need to be addressed in order to reduce and end poverty in Africa.  These issues and challenges will shape the kind of poverty reduction work CENFACS will do with its Africa-based Sister Organisations and local people. 
• • • CENFACS' 2020s Poverty Reduction Programme (C2020sPRP)
C2020sPRP, which is a group of related projects and activities organised in a coordinated way to reduce and possibly end poverty, aims at identifying and reaching out to extremely poor and help them out of poverty through sustainable development means.
The programme, which has a ten year vision to change lives, has a long term poverty reduction commitment and various phases or tranches while aiming at achieving collective benefits or outcomes of the projects and activities making it. 
The programme, which is a collection or package of projects and activities, has been under the responsibility of a programme manager inside CENFACS to ensure that the overall goal of poverty reduction is delivered and preserved.
The programme, which reflects our knowledge and experience of poverty in Africa and the UK, is not an end itself but an open dialogue with those in need and CENFACS' stakeholders in continuing to search for solutions about the current, new and emerging problems of poverty in the era of a changing climate and in the new Age of the coronavirus pandemic.
The programme, which is a renewed commitment with CENFACS' stakeholders, plans to share good practice in poverty reduction and sustainable development in innovative ways while seeking to develop knowledge, research and skills within the CENFACS community.
In order to achieve the overall aim of the programme, the programme has been equipped with some goals, targets and indicators so that we know the direction of travel we are taking, whether or not we are reaching our fixed objective and how we can measure what we are doing.
In practical terms, it means breaking down this programme and each goal into specific targets or objectives.  This is what we are trying to do with Goal number 2 of this programme, which is the "Reduction of Consumption Poverty".
• • Objectives related to the goal of reduction of consumption poverty
This goal covers the following objectives:
√ Improvement of access to anti-poverty programmes in the area of consumption for Africa-based Sister Organisations (ASOs) and their beneficiaries
√ Tackling the lack of ownership of durable goods that many of their users are experiencing
√ Enhancement of access and availability of resources for consumption poor people
√ Developing means for them to create their own savings while making better use of these savings
√ Ensuring they consume sustainably, safely and healthily
The above are the kinds of targets or objectives that stemmed from the consultations we had with our ASOs and local people; targets that everyone invested in these consultations wish them to reach by the end of the 2020s. 
However, due to circumstances and factors that may be uncontrollable (like the coronavirus pandemic and climate change), it is better to be moderate and cautious in terms of any ambition to reach these objectives.  Also, ten years or so are so many years to go and many things can happen. 
Nonetheless, if one wants to reduce poverty and do development, they need to have a plan of action on how they are going to go about it.  It could be a one month, one year, five years or ten years, etc.  They must have something beforehand. 
One could hope that by the end of the 2020s, these objectives could be reached.  Like in any agenda and programme of action, there will be monitoring, evaluation, reviews and progress assessment as we go along to make sure that this goal 2 is on track as well as the entire 2020s Poverty Reduction Programme and Development Agenda.    
For any enquiries or queries about this programme and or the Goal 2, please contact CENFACS.
_________
(1) Chambers Concise Dictionary © Chambers Harrap Publishers Ltd 2009 (www.chambers.co.uk)
(2) Kübler-Ross E., 1969: On Death and Dying, New York: Simon and Schuster, Inc.
(3) https://www.borgenmagazine.com/the-best-way-to-measure-poverty/
(4) FAO, IFAD, UNICEF, WFP and WHO, 2020: The State of Food Security and Nutrition in the World 2020 – Transforming food systems for affordable healthy diets.  Rome, FAO (https://doi.org/10.4060/ca9692en)
Help CENFACS keep the Poverty Relief work going in 2020.
We do our work on a very small budget and on a voluntary basis.  Making a donation will show us you value our work and support CENFACS' work, which is currently offered as a free service. 
One could consider a recurring donation to CENFACS in the future.
Donate to support CENFACS!
FOR ONLY £1, YOU CAN SUPPORT CENFACS AND CENFACS' PROJECTS, JUST GO TO http://cenfacs.org.uk/supporting-us/
Thank you for visiting CENFACS website and reading this post.
Thank you as well to those who made or make comments about our weekly posts.
We look forward to receiving your regular visits and continuing support throughout 2020 and beyond.
With many thanks.