Welcome to CENFACS' Online Diary!
23 December 2019
Post No. 123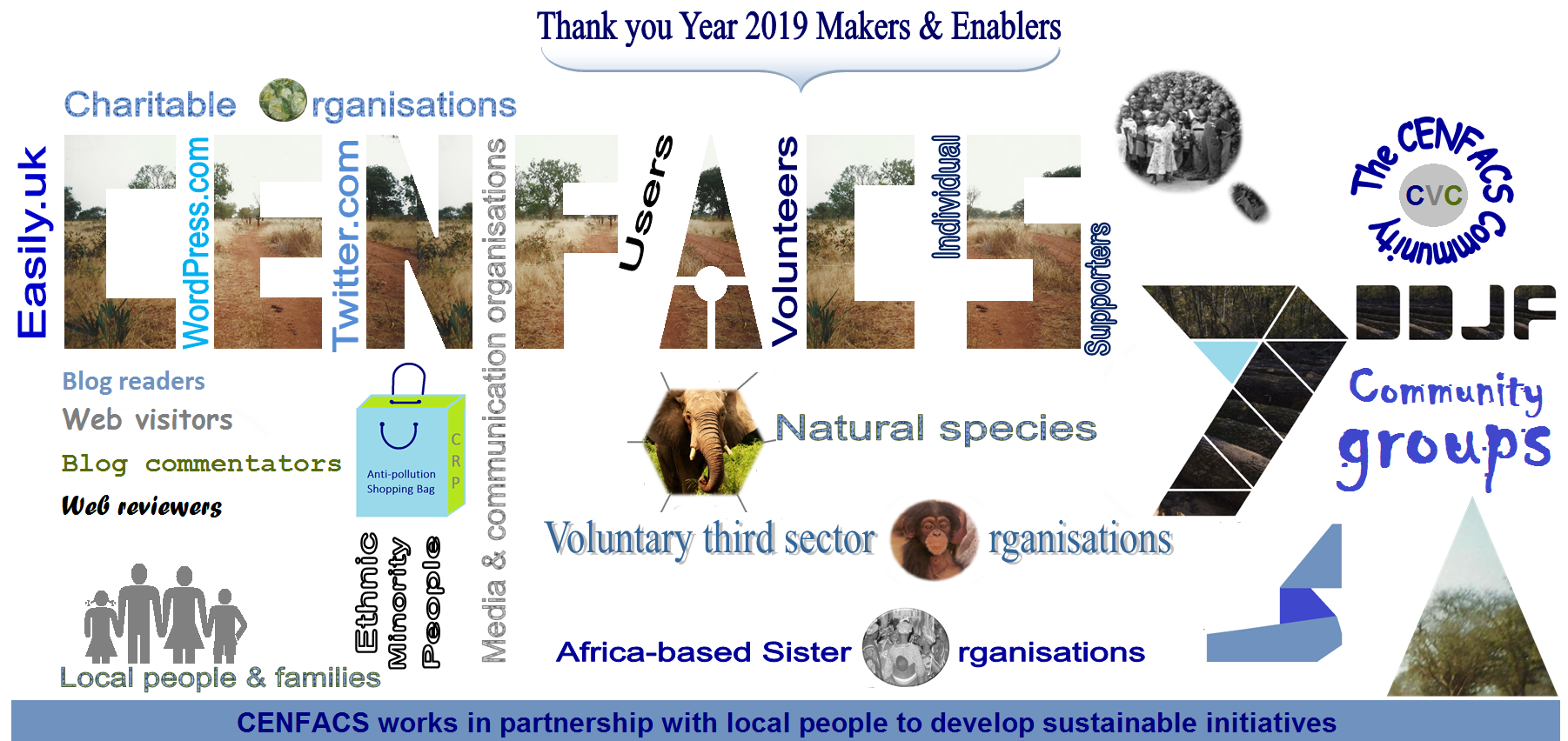 Festive Week's Contents
• Festive Season's Arrangement
• Peace, Hope and Charity e-Store
• Thanking Year 2019 Makers and Enablers
… and much more!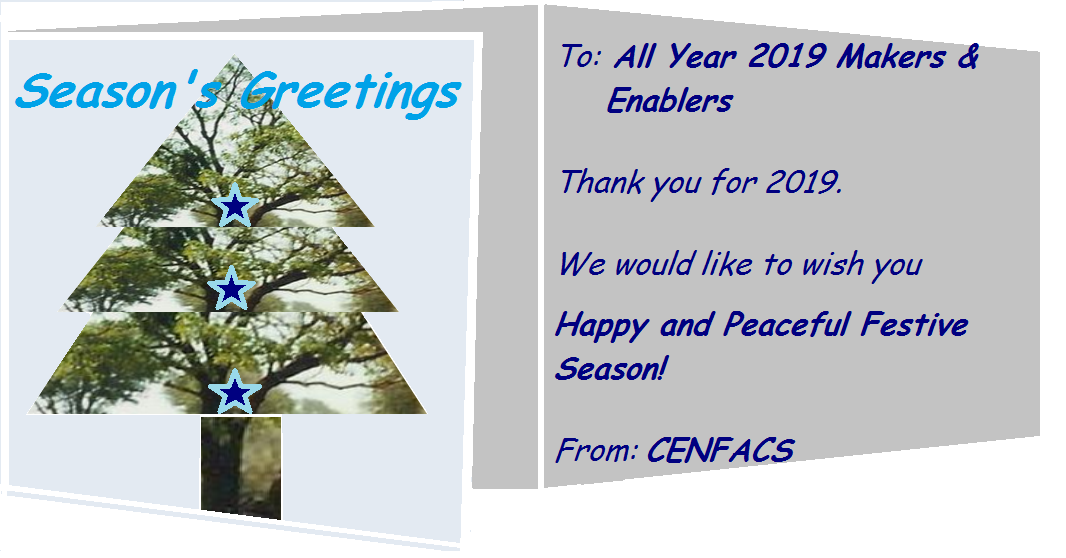 Key Festive Messages
~ Festive Season's Arrangement
The following is the arrangement we have made for the remaining days of 2019.
=> Queries and enquiries
During the Festive holidays, we will only handle online queries and enquiries until the 7th of January 2020.  However, our Winter e-discussion on Volunteering for the 2020s is still on until the 5th of January 2020 as planned.
=> Festive Donations
Our Festive campaigns highlight not only the projects and activities that are related to CENFACS' demand, but also and mostly the needs of those living in poverty around this time of the year.
Those who want to donate to our fundraising campaigns and projects (such as Gifts of Peace and End-of-Year 2019 Support), they are welcome to do so. 
With their festive support or donations, these will help bring a Blaze of Hope and Peace to those in need.
As well as donating, there are other ways one can support from giving their say to CENFACS' incoming 2020s programme to visiting our online store for shopping and or donating goods.
All the above initiatives can create magical reliefs during this Festive Season.
=> Season of Light
Our Season of Light continues as planned.  However, some of our services and activities (such as advice-giving, advocacy etc.) as well as development campaigns are scaled down around this period until the above mentioned return date.
=> What's on for the rest of December 2019
For those who want to get a further picture about what has been happening at CENFACS during the remaining days of December 2019, we recommend them to read our three last posts on the Blog page of this site.
People should expect delay from us in returning to their calls/e-mails.  We heavily rely on volunteers for most of our services, who are sharing the Winter e-discussion with us during this Festive time.  Some of them are already on holidays. 
=> Emergency and exceptions
In case of emergency or exceptional circumstances, please do not hesitate to text/phone; we will respond to your text/phone as soon as we can. 
We apologize for any inconvenience or upset this may cause. 
We thank you all for your invaluable and sustained support during 2019 and look forward to your continued and further support in the New Year and New Decade.
We wish you a Very Happy and Peaceful Festive Season!

~ Peace, Hope and Charity e-Store
=> Peace and Hope
Our celebratory theme for the Season's Reliefs is Peace and continues to be alive to the end of this season.Our theme for the Season of Light is Hope and is still featuring what have planned to achieve over this season.   
=> Charity e-Store
CENFACS' Charity e-Store is opened like any online shop during the festive period for either to shop or donate goods.
Every time you shop or donate goods at CENFACS' Charity e-Store, you make a helpful difference to people in need over this festive time and beyond it.  
The above are the Season's Triple Reliefs.  We can only help reduce and possibly end poverty if you help us to do so.   And this time of the year is a unique opportunity for you once a year to change lives through your invaluable support however small it may be.  Please, don't miss this marvellous end-of-year opportunity!

Extra Festive Messages
~ Festive Income Boost, All year round projects and The CENFACS Community
=> Festive Income Boost
For children, young people and families in need on whose behalf we relentlessly advocate, we can expect that they have managed to generate some little extras incomes they need to cover the extra expenses of the Season's financial pressures.  More importantly than anything else, they will manage to exercise their right to decent and deserving festive celebrations.
=> All year round projects
As our all year-round projects (i.e. Play, Run and Vote for poverty relief and development) come to a close, we would like to take this opportunity to thank those who responded to our call for Action-Results 2019.
=> The CENFACS Community
We would like as well to express our gratitude to those who replied to the Community Value Chains, the CENFACS Community, by adding their talents and skills to our register.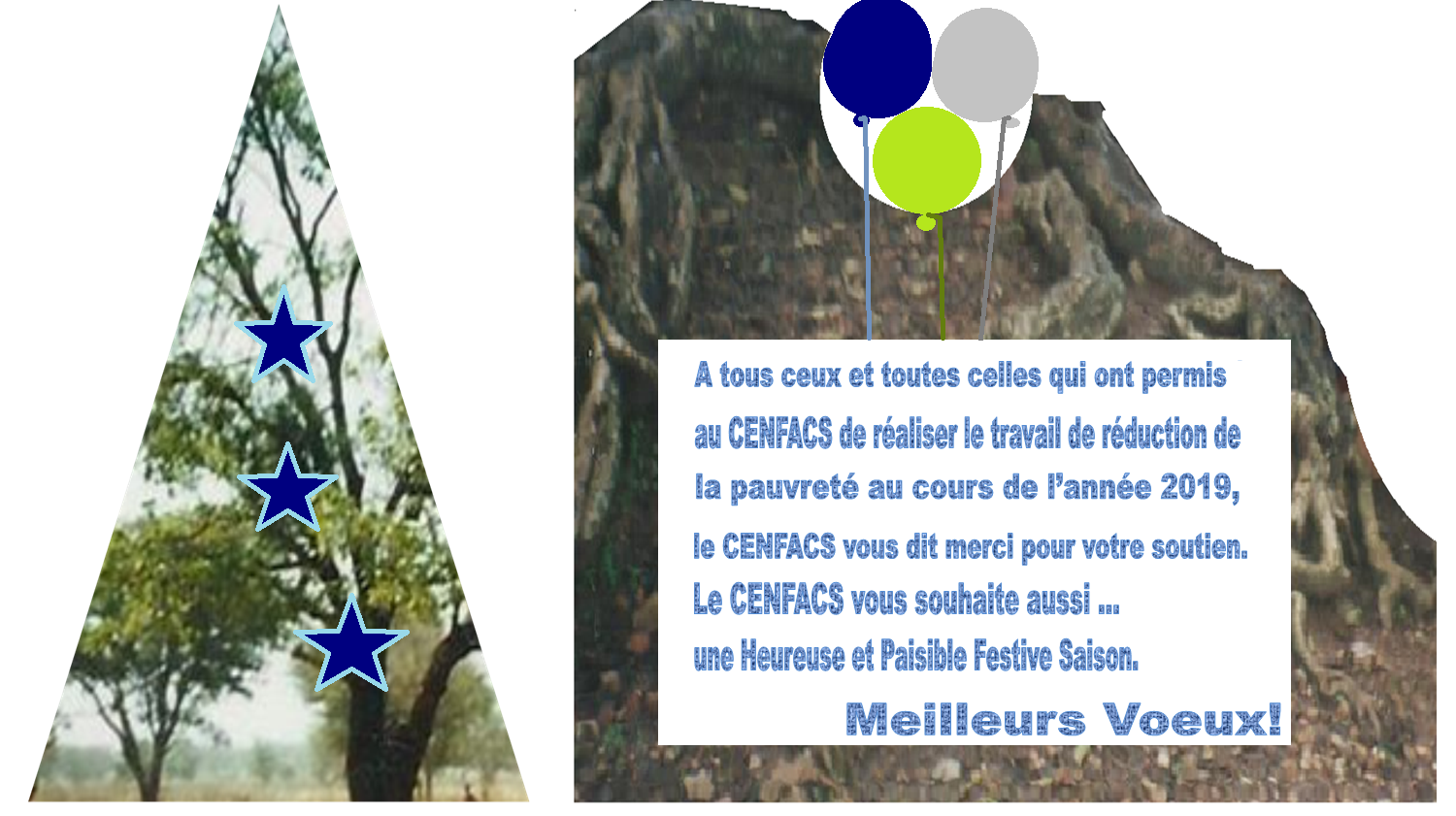 Main Festive Development
• Thanking Year 2019 Makers and Enablers
The work and produce of CENFACS are collective endeavour.  The end of the year gives us an opportunity of the many to thank all those who directly and indirectly contributed to the year 2019, either as year maker or enabler or even both.
Perhaps, the best way of thanking could be to do it individually by naming every contributor.  There could be a risk of forgetting some supporters.  To avoid this risk, we are thanking them collectively although we may have mentioned here and there some names. 
Year 2019 has been an amazing one for CENFACS, thanks to the contribution of various individuals and organisations. In particular, we would like to mention the following contributors: users, volunteers, web readers and commentators, web reviewers, local people and families, Africa-based Sister Organisations, charitable organisations, non-governmental organisations, community groups, third sector organisations, recycling organisations, individuals etc.
Year 2019 will remain the one we remembered and acknowledged the 25 years of existence of this idea of CENFACS since its creation in 1994.  We called it a "Quadranscentennial" or "Q" Year.  During this year, we tried as much as we can to remember the work we did in order to help reduce poverty, as well the support we received during this year.
Year 2019 has been for us of digital, social media and online technology support as well.  This is an additional type of support that we already mentioned in our last year thank-you message.  We would like to repeat it this year without undermining the other valuable and traditional sources of support we normally receive.  We would like to thank, in particular but not exclusively WordPress.com, Easily.uk and Twitter.com. 
WordPress.com, Easily.uk and Twitter.com with their platforms have continued to give us as a charity a tremendous opportunity and learning experience to engage the public and other supporters as well as to enable us to re-communicate our anti-poverty messages and undertake our work on sustainable development.
Small charitable organisations do not always have the financial means to put their messages across.  Having the possibility of using free or sometimes affordable means of communications can enormously impact the work of these charities.   Free or cheap is not always poor quality or option, just as heavily paid option is not always the best one.  All depends on what you get and what it achieves.
This year, we would like to extend our gratitude to other living things.  To advocate for the peaceful relationship with the nature, the preservation of the biodiversity, the reduction of adverse impacts of climate change, the protection of endangered species of the fauna and flora and so on; we had to use images and pictures from the flora and fauna.  We would like to say thank you to those beautiful creatures of the nature that helped us to put our messages across.
To sum up, we are using the opportunity of the end of year to thank all those who made and enabled the year 2019 work for CENFACS, its beneficiaries and other deserving causes related to ours.
We would like to express all our feelings of thank you and best wishes of the Season's Greetings to all our year 2019 Makers and Enablers.
Help CENFACS keep the Poverty Relief work going this festive season.
We do our work on a very small budget and on a voluntary basis.  Making a donation will show us you value our work and support CENFACS' work, which is currently offered as a free service.
Donate to support CENFACS!
FOR ONLY £1, YOU CAN SUPPORT CENFACS AND CENFACS' PROJECTS, JUST GO TO http://cenfacs.org.uk/supporting-us/
Thank you for visiting CENFACS website and reading this post.
Thank you as well to those who made or make comments about our weekly posts.
We look forward to receiving your regular visits and continuing support in the New Year and New Decade as well.
With many thanks.