Welcome to CENFACS' Online Diary!
13 November 2019
Post No. 117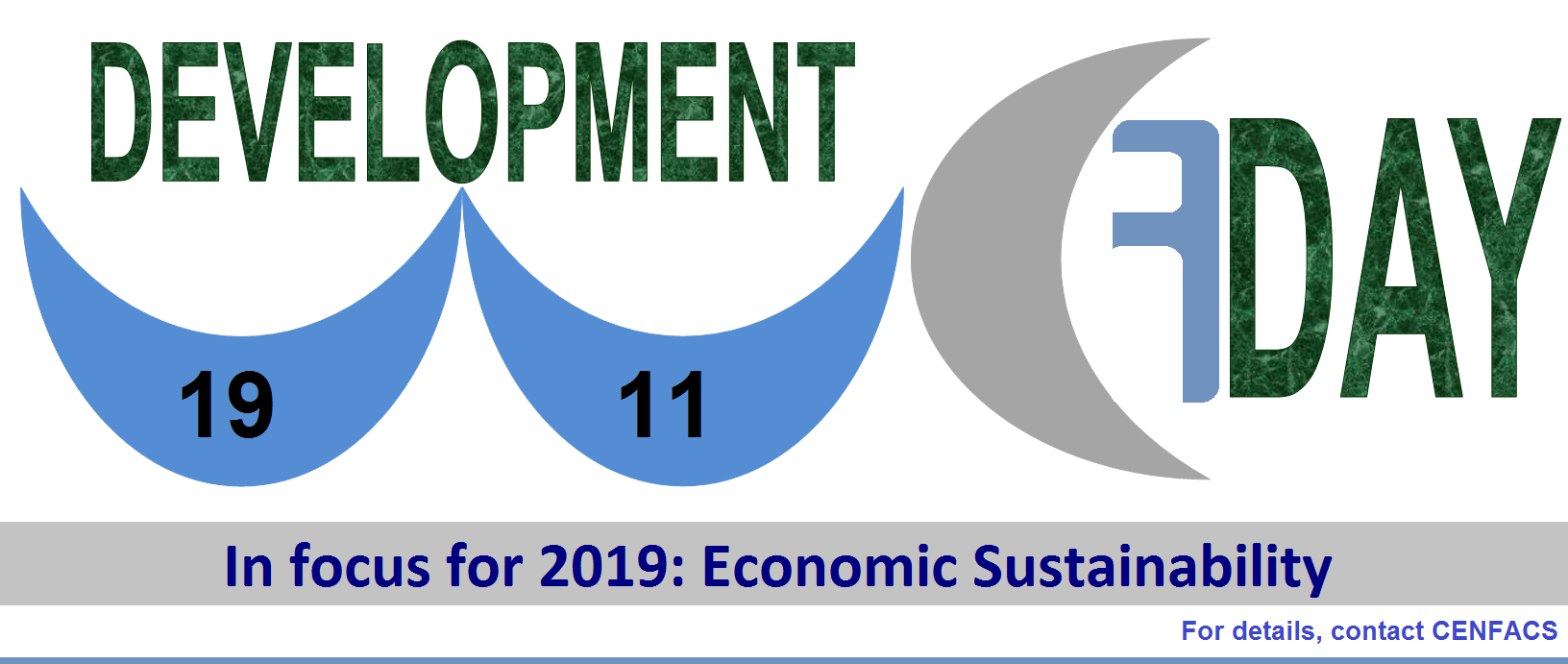 The Week's Contents
• "A la une" (Autumn Leaves of Action for the Upkeep of the Nature) Campaign – In Focus between 13/11/2019 and 19/11/2019: Extra protection from Wildlife Extinction (Note No. 6)
• Skills Development Month with Skills Focus for Week Starting 11/11/2019: Skills to Cope with Financial Pressure
• Coming Next Week: The 10th Women and Children FIRST Development Day – In Focus on 19/11/2019: Economic Sustainability
… and much more!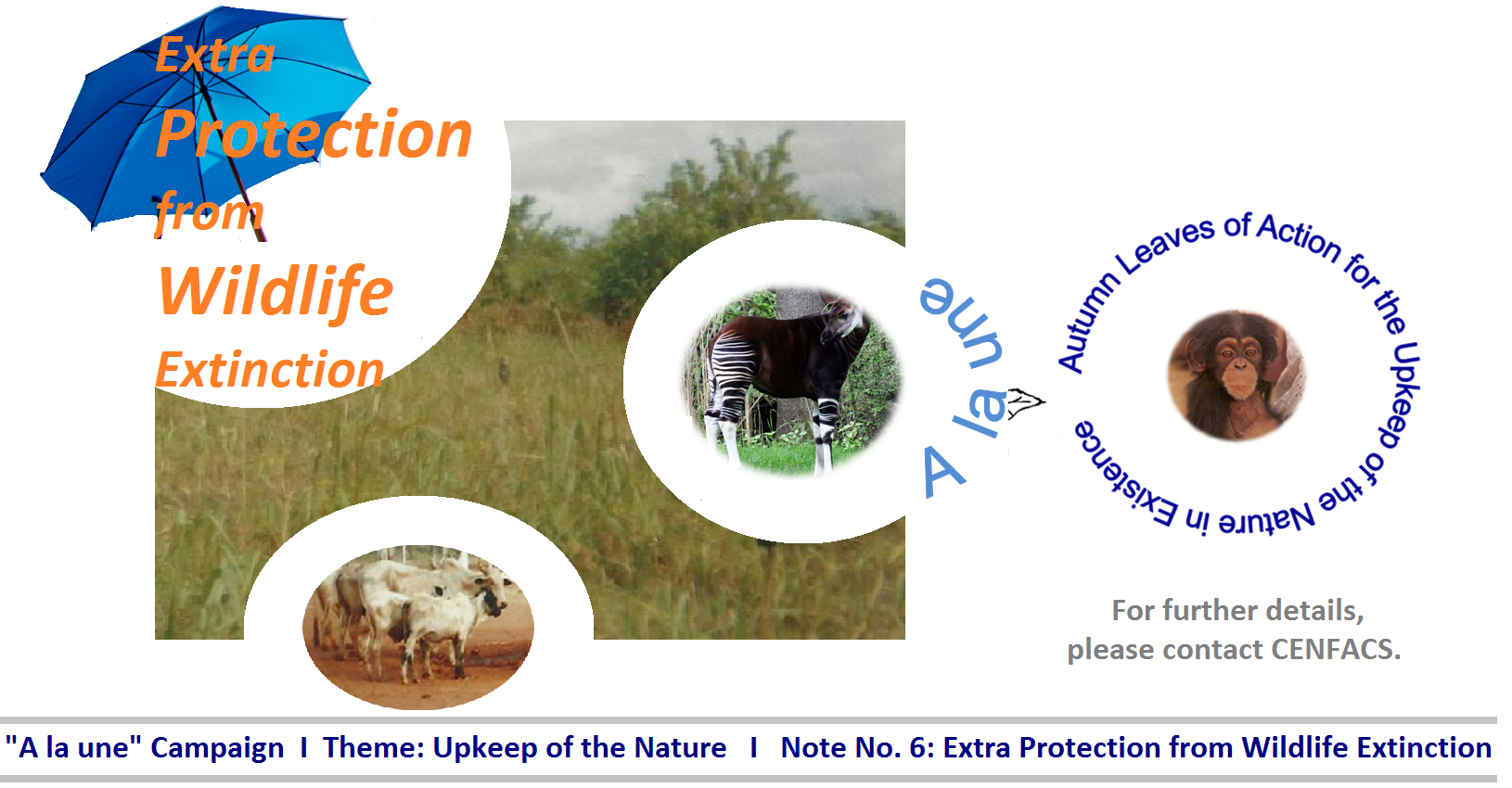 Key Messages
~ "A la une" (Autumn Leaves of Action for the Upkeep of the Nature) Campaign –
In Focus between 13/11/2019 and 19/11/2019: Extra protection from Wildlife Extinction (Note No. 6)
The sixth note of "A la une" campaign, which is our stand against the sixth mass extinction or loss of biodiversity, is about the defence against harm or danger of wild animal.  The latter includes: mammals, reptiles, birds, amphibians, etc.    The campaign aims at maintaining the in-built capacity of the natural system.
This added protection is for endangered species (like elephants, okapis, rhinoceros, etc.); species that are still traded, in spite of international agreements against such as trade; agreements such as those passed through the triennial Summit of Convention on International Trade in Endangered Species (CITES) 
It is also an extra protection for animals against pollution (such as water pollution) which is a threat to animals, just like for humans.
The 6th note of the "A la une" campaign is further about an added protection of wild animal against illicit and exotic pet trade, illegal trade, pollution and mistreatment of animals.
The sixth note, which is a campaign to save wild life populations, is a stand against the decline of the planet's natural life-support systems; against the destruction of nature, destruction that reduces wildlife populations;  and against illegal and unsustainable wildlife trade.
To enquire and or support the sixth note of the "A la une" campaign, please contact CENFACS. 
~ Skills Development Month with Skills Focus for Week Starting 11/11/2019: Skills to Cope with Financial Pressure
Our Skills Development month or the month of the Economics of Education and Skill Formation continues this week.   After looking at the Skills to Manage Economic Uncertainty in the first week of the Skills Development month, we are focussing on Skills to Cope with Financial Pressure this week.
To develop the skills to cope with financial pressure, it is better to know what financial pressure does or creates to people, especially to those living in poverty.  Financial pressure can cause a number of problems such as anxiety, psychological drain or pain, anger, conflict, illness, etc. 
Skills can be developed to deal with these issues.  There could a particular skill or a group of skills.  For example, we can have networking skills for anxiety, social skills for psychological problems, anger management skills for anger, peace-building or negotiation skills for conflicts, healthcare skills for ill people, job search skills for unemployed people, etc.
We can even give a more detailed example. Let's take conflicts for example.  Developing advocacy, communication and negotiation skills can enable unhappy and deprived people or communities to overcome the idea of resorting to violence to deal with their problems.  They would rather use the tenets of virtuous advocacy, communications strategy and negotiation to bargain their power to change the conditions of their life than using violence.
Besides these skills, they are technical financial skills that could also be considered.  They include skills to deal with accounts, skills to write and understand a budget, skills to conduct cost-benefit analysis; financial literacy skills; debt management skills, household financial management skills etc. 
So, this week we are looking at ways of enhancing users with skills where they feel they lack relevant skills to deal with the impacts of financial pressure.
To support the Skills Development month or this week's skills focus, please contact CENFACS.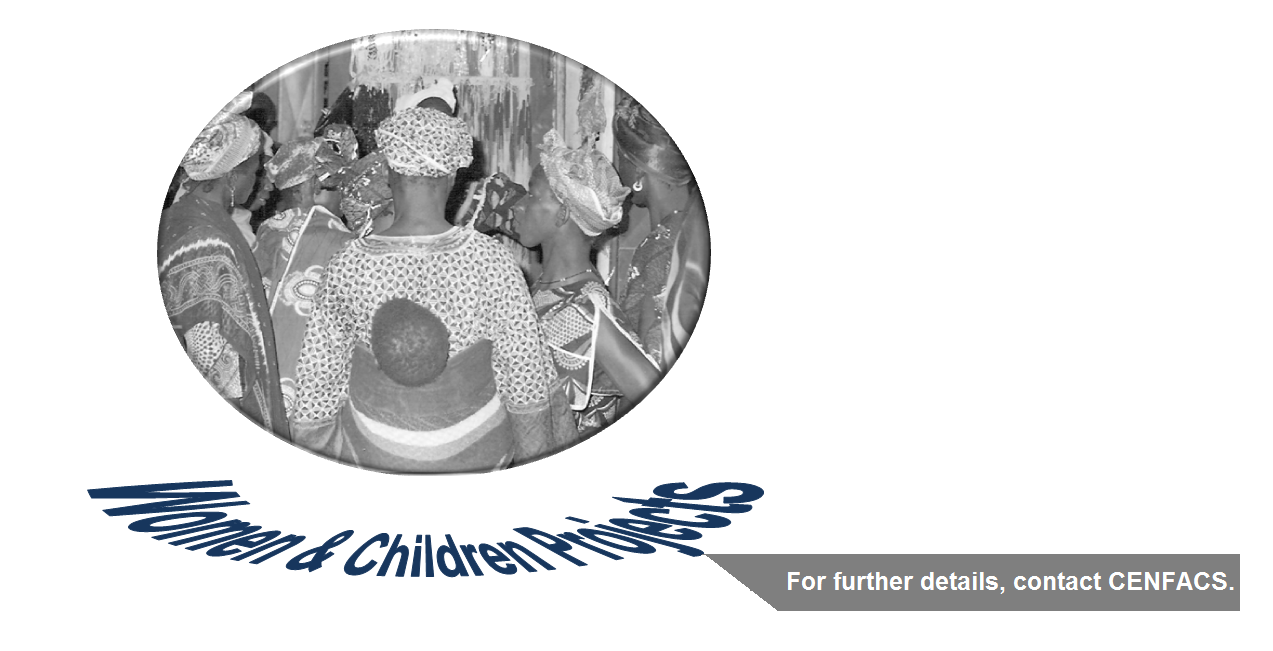 ~ Coming Next Week: The 10th Women and Children FIRST Development Day (WCFDD) – In Focus on 19/11/2019: Economic Sustainability
High on the next week's agenda will be our 10th Development Day.  CENFACS' Development Day is an additional opportunity to re-communicate its poverty relief message and other messages to support those living in poverty as well as re-engage with our stakeholders. 
For this year's Development Day, we will be looking at ways of being or becoming more economically sustainable through the theme of economic sustainability.  In other words, how can we use the tenets of economic sustainability to further reduce poverty for ourselves and others in our community as well as enhance sustainable development?  This is a critical issue in times of climate emergency, economic uncertainty and transitional economy.  
Under the Main Development section of this post, there are further details about the Development Day.
Extra Messages
~ "Quadranscentennial" (Q) Skills
Our "Q" Year or Project continues this month with "Q" Skills.  These are the skills that enable CENFACS to function for the 25 years or so.  To keep an idea going on for 25 years, it requires some skills to keep modernising this idea and applying it to the modern or evolving setting.
"Q" Skills are like the hypothetical skills to learn to fish compared to the skills to give fish to someone.   They are the creative, maintenance and sustainable skills for the life of an idea, a project.  In other words, they are the skills to create an idea, to maintain that idea unique amongst other competing ideas, and to make it last for many years (in the case of the CENFACS idea for 25 years and beyond).
So, this month is the continuation of the CENFACS celebration as a product developed using creative, maintenance and long lasting skills.  It is the celebration of skills that keep CENFACS going in the last 25 years. 
~ Central African Republic: Autumn Appeal Review
After conducting appeal reviews for Burkina Faso and the Democratic Republic of Congo, we are conducting now a third appeal review for this Autumn.  This third appeal review is about the environmental situation with floods following torrential rains that struck the Central African Republic (CAR).
Indeed, CAR's capital experienced a rising level of water (reaching 1, 7 m) in the river which flew out of its normal course to the vicinity of the river at the end of last October.  As a result, thousands people and households were left their homes, 28,000 people were displaced and more than 10,000 stricken households were identified.  There is a serious concern about the following risks: health risks due to contaminated water, sanitation risks as water washed out toilet facilities, spread of illnesses (such as malaria, diarrheal, cholera, poludism, etc.).
There has already been an appeal for an international aid from the local authorities.  There has been some responses in terms of basic supplies and foods.  However, this is not enough to cover the emergency needs caused by rising water and floods.
As far as CENFACS is concerned, our review follows the Light appeals we launched about the people affected by environmental-disaster and or destructive wars in CAR.  The review is also part of our Autumn appeal reviews for the previous appeals of this kind we made this year.
The purpose of this review is therefore to check the progress made by our Africa-based Sister Organisations (ASOs) on the ground in alleviating the sufferings from environmentally disaster and destructive wars which CAR experienced in the last few years.  We are checking this progress against the goals and targets of appeals made in the light of previous and the current situation.     
This review will determine the kinds of gap that needs to be filled in terms of meeting the needs for the victims of these events and other poor people living in poverty there.  It will help to determine the effectiveness of our appeal work and of the work of ASOs.
To enquire and or find out more about this review, please contact CENFACS.
~ Charity e-Store: Festive SHOPPING and DONATIONS!
Every occasion and or every season is an opportunity to do something against poverty and hardships.  This coming festive season is one of them and is a great time to share precious moments with your love ones.  It is also a time to spread a little extra happiness to those who do not have. 
You can give your unwanted and unneeded goods to CENFACS' Charity e-Store, the shop builds to help relieve poverty.  You can buy second hand goods and bargain priced new items and much more. 
CENFACS' Charity e-Store needs your support for Festive SHOPPING and DONATIONS.
You can do something different this Festive Season by SHOPPING or DONATIONS GOODS at CENFACS Charity e-Store. 
You can DONATE or SHOP or do both:
√ DONATE unwanted GOODS and PRODUCTS to CENFACS Charity e-Store during the festive period 2018
√ SHOP at CENFACS Charity e-Store to support good and deserving causes of poverty relief during the festive period
Your SHOPPING and or GOODS DONATIONS will help to the Upkeep of the Nature and to reduce poverty.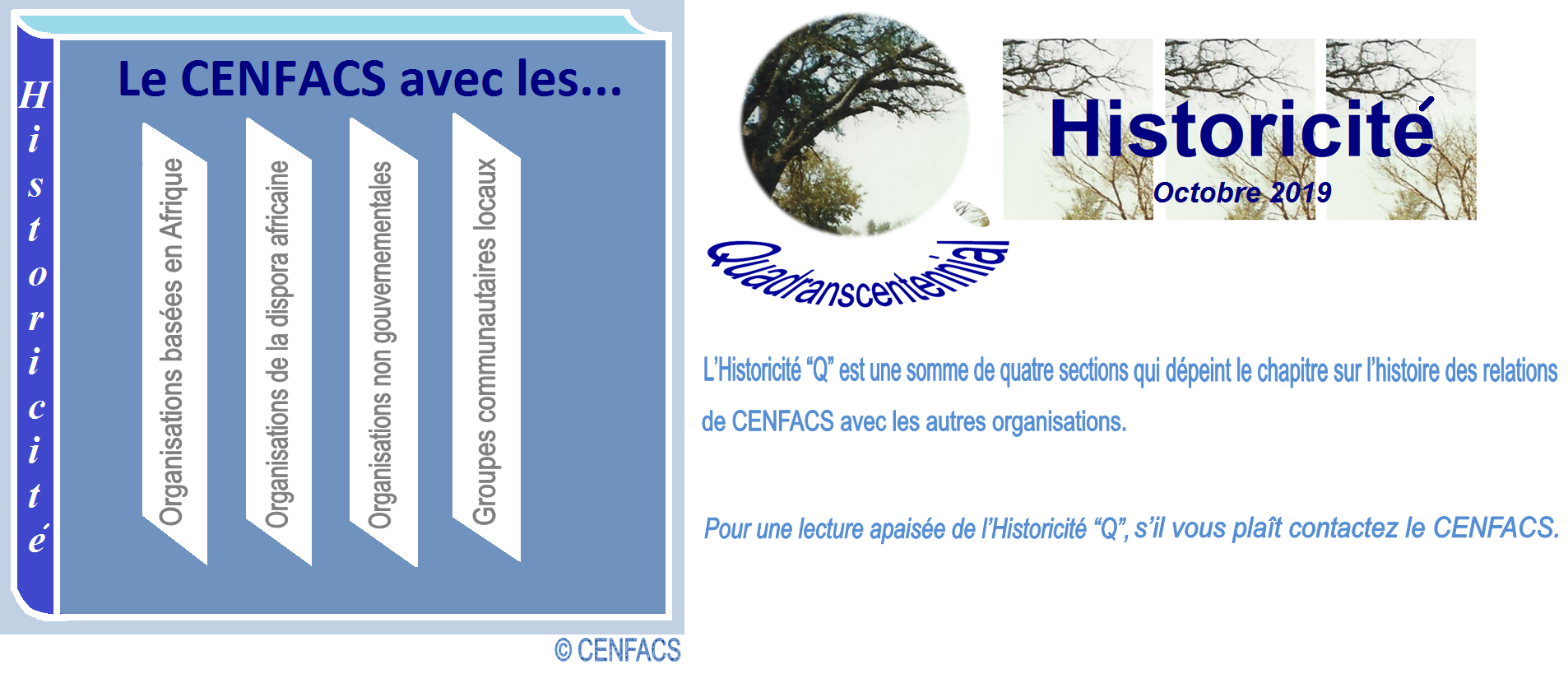 Main Development
• Coming Next Week: The 10th Women and Children FIRST Development Day – In Focus on 19/11/2019: Economic Sustainability
This year, the DD will be centred on the idea and theme of Economic Sustainability.  This concept may appear too technical for some people.  To facilitate its understanding, we are going to define it in two stages: firstly, we will define sustainability and secondly, we shall explain what economic sustainability is.
• • Understanding economic sustainability
There are many definitions of sustainability.  In the context of our DD, we have chosen the following dictionary definition as provided by Chris Park (1).
"Sustainability is "a concept used to describe community and economic development in terms of meeting the needs of the present without compromising the ability of future generations to meet their needs" (p. 439)
Knowing what sustainability means, economic sustainability is one of the dimensions of sustainability; the other dimensions being social and environmental.  Economic sustainability has also many definitions.  In the context of our DD, we have selected the following definition given by the University of Gavle (2)
"Economic sustainability is an integrated part of sustainability and means that we must use, safeguard and sustain resources (human and material) to create long-term sustainable values by optimal use, recovery and recycling.  In other words, we must conserve finite natural resources today so that future generations too can cater for their needs"
The above two definitions tell us three basic but important things which are:
The long term conservation of resources
Living on the returns of the Earth's natural resources
The concern about the present and future value of natural resources
(1) Park, C. (2011), Dictionary of Environment and Conservation, Oxford University Press, Oxford & New York
(2) https: //www.hig.se/Ext/En/University-of-Gavle/About-the-University/Environmental-Work/What-is-sustainable-development-at-Hig/Economic-sustainability.html
• •  Putting the concept of economic sustainability into practice
As it appears, economic sustainability may seem to be a technical concept or idea. In our DD, we will work out ways of making it practical and understandable to everyone who will take part to the day.  To do that, we will run three specific activities which are: advice, art and design, and clothes recycling as an example to end clothing poverty.
a) Basic free ADVICE on economic sustainability will be about some suggestions and opinions on the use of economic sustainability to help reduce poverty and hardships
b) ART and DESIGN will be some creation of works and skills to portray economic sustainability and convey the economic sustainability message to a wider audience.  There will be as well some drawing, plan and model activities to show how one can achieve economic sustainability in real life
c) Good quality second hand CLOTHES SALE (at £1 only per item) will contribute to clothes recycling while raising money to help reduce clothing poverty.
There will extra activities such as questionnaire and forms filling, economic sustainability stories sharing, etc.
All these activities will be framed in such a way of learning or re-learning to be economically sustainable.  To do that we will do the conversion of these ideas into the practice of economic sustainability:
√ Environmentally friendly forms of development
√ Human use of environmental resources and interference with environmental systems
√ Resource use and depletion
√ Over-use of environmental resource
√ Ways of becoming economically sustainable
√ Things to do to help achieve economic sustainability in the community and local life
√ Our understanding of genuine progress indicator
Briefly, our DD will try to put into practice the elements of the above definitions, even if one may disagree with them.  In doing so, economic sustainability will become a real life situation in our daily life, but not a rocket science.
• • Joining the Development Day
You can pop in on 19/11/2019 at:
Big Local Broad Green, The Hub Broad Green, 38 Keely Road, Croydon  CR0  1TF
Between 11 am and 2pm
For any of the following:
√ Free advice
√ Art and design
√ Buy good quality second hand clothes at £1 only per item

√ Share your story or experience of economic sustainability
√ Or just support us to keep CENFACS' poverty relief work going
This DD will be conducted under CENFACS' Women and Children Sustainable Development projects.
• • WCFDD Timeline: 2010 to 2018
Since its inception in 2010, the WCFDD provides an opportunity and scope to communicate CENFACS' anti-poverty work/message and the need to develop new ideas and proposals, and improve practices to enable us to enhance the quality of life of multi-dimensionally-deprived women/mothers and children. 
In 2010, the WCFDD was devoted to AWARENESS on SUSTAINABLE ACCESS TO & PROTECTION OF ENVIRONMENTAL RESOURCES AND ENERGIES
In 2011, CENFACS' WCFDD tackled the challenging issue of BARRIERS TO POVERTY REDUCTION, with a special emphasis on one particular way of overcoming them, which is participation.  Women & Children's Participation was looked at within the context of Race in the Road to Poverty Reduction.
In 2012, our Development Day in Putting Women and Children FIRST went further with the sub-theme of participation as it was organised around the theme of IMPROVING WOMEN'S AND CHILDREN'S PARTICIPATION IN THE RACE TO REDUCE POVERTY. 
In 2013, WCFDD at CENFACS extended and deepened the idea of more and better participation by focussing on Infrastructures for Women's and Children's contribution to poverty relief.  The theme for 2013 was "INFRASTRUCTURES FOR A POSITIVE ECONOMY TO REDUCE POVERTY".
In 2014, we guesstimated and compared the cost for acting to the cost for inaction to reduce poverty.  The theme of COSTING DOING NOTHING FOR POVERTY RELIEF improves our understanding on an early prevention that helps reduce costs and avoid escalating or detrimental effects for poor Women and Children.
In 2015, WCFDD was dedicated to MAKING THE 2030 AGENDA FOR SUSTAINABLE DEVELOPMENT WORK FOR WOMEN & CHILDREN (W&C).  This was the local community response from the W&C of CENFACS to the 2030 Global Agenda and Goals for Sustainable Development.
In 2016, The theme for our Development Day was ENSURING HEALTHY LIVES AND PROMOTING WELL-BEING FOR WOMEN & CHILDREN.  This was the continuation of 2015 development day.  Ensure-Healthy-Lives-and-Promote-Well-being is itself Goal no.3 of the United Nations Sustainable Development Goals.  One day of development thoughts does not make the 2030 Agenda works as we need more times and days. But it helped to look at Goal 3 (G3) as both global and local concept, G3 as a practical response and G3 as Protection for W&C in the CENFACS' Year of Protections. 
In 2017, ENDING POVERTY IN ALL ITS FORMS EVERYWHERE FOR WOMEN AND CHILDREN was our working theme for the WCFDD
In 2018, We thought ways of working together to come out of the linear model that consists of make, use and dispose goods and resources; to embrace the circular economy
Note: For your information,
3W (What Women Want) is a CENFACS support network scheme to enhance the lives of multi-dimensionally deprived women/mothers and families.
PPS (Peace, Protection & Sustainability) is a CENFACS child and environmental protection programme to support multi-dimensionally vulnerable children, young people and families
W&CSDP (Women & Children Sustainable Development projects) – a CENFACS amalgamation of 3W and PPS projects
Help CENFACS keep the Poverty Relief work going 
We do our work on a very small budget and on a voluntary basis.  Making a donation will show us you value our work and support CENFACS' work, which is currently offered as a free service.
Donate to support CENFACS!
FOR ONLY £1, YOU CAN SUPPORT CENFACS AND CENFACS' PROJECTS, JUST GO TO http://cenfacs.org.uk/supporting-us/
Thank you for visiting CENFACS website and reading this post.
Thank you as well to those who made or make comments about our weekly posts.
We look forward to receiving your regular visits and continuing support throughout 2019.
With many thanks.